If you are considering buying zinus mattress or have one then if you have questions like does zinus mattress have fiberglass?
Then sorry to say you but Yes, All Zinus Mattress have fiberglass in their mattresses.
Zinus is one of the popular and top mattress brands that sells high-quality and affordable mattresses.
But when you ask their team about fiberglass then they don't directly tell that their mattress contains fiberglass,
Instead of fiberglass, they may say an alternative word "silicon fiber" to fool their customers because they both are the same.
If you still don't believe that then go to amazon and check its review for a 1-star rating because there are a lot many customers that claim they find fiberglass in their mattresses with images.
After knowing this many people may say what's the big deal? It is just fiberglass. But you don't know how dangerous fiberglass is.
But why do they use fiberglass, what is fiberglass and what should you do now?
We are going to discuss all of it in this article.
Why does zinus mattress have fiberglass?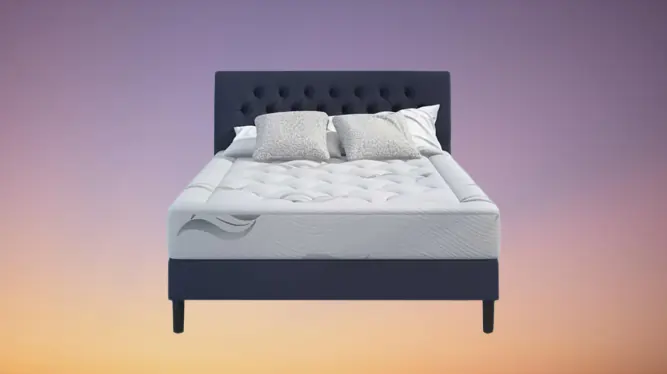 I can give you the shortest answer to this question and that is that Zinus Mattresses are Made in China.
And as you all know how cheap and poor quality china makes products.
But why does zinus mattress use fiberglass?
No, it's not true because zinus mattress is not the only mattress that has fiberglass.
Because 80% of the mattresses in the market have fiberglass.
But why do they use fiberglass? If it really affects people's health then why do all mattress brands including zinus mattress contain fiberglass?
In the USA, the law requires that all mattresses and beds that are made and sold in the united states must have fire retardant.
But wait, what is fire retardant and why it is compulsory in beds?
What is Fiberglass in Zinus Mattress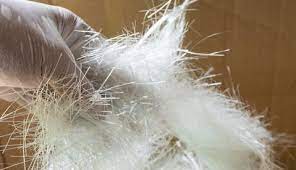 As I said before the law in the united states requires all mattresses to use fire retardant.
And fire retardant means the material that makes the mattress fire resistant.
You might know that mattresses can get easily fired up when they came into contact with fire.
So that's why it's really important for mattresses to have fire-resistant or fire-retardant material in them.
And fiberglass is the cheapest and the best fire retardant material and it is very effective at preventing fire.
Fiberglass looks like white hair when you put a bunch of it in your hand.
And that's why many mattress companies like zinus use fiberglass in their mattresses to make their mattresses fire resistant.
Is fiberglass really dangerous?
Yes, fiberglass is a very dangerous material that can cause a lot of health problems.
If your mattress has fiberglass and when you remove its cover for wash or for other reasons then the fiberglass contaminants come out of the mattress.
And after that, you are going to slowly see the symptoms like itching, and skin infections. Breathing problems, nose bleeding, and other dangerous symptoms.
But the worst part about fiberglass is not even started.
Because when fiberglass comes in contact with air then it's going to be worse and it can spread all over your house.
And makes it impossible to remove fiberglass from your house.
If fiberglass came contact with air then it can spread all over your bedding, sheets, clothes, bedroom, and all over to your house.
And now you know how dangerous fiberglass can be.
what do other Premium Mattress Brands use instead of fiberglass?
But what other brands like avocado, purple, saatva, and other premium mattresses brands use for fire retardant to make their mattress fire resistant?
They use wool, latex, and another premium natural material instead of fiberglass.
And of course, they are expensive materials but fiberglass is a cheap material that's why most mattress brands use fiberglass to make higher profit margins in the affordable price range.
How to Know a Zinus Mattress has Fiberglass? And which part of Mattress Contains Fiberglass?
As I said before all zinus mattress has fiberglass but how to know if your mattress has a fiberglass and which part of the mattress has fiberglass?
All zinus mattresses put the fiberglass beneath their mattress cover.
it's not recommended to check the fiberglass in your mattress because fiberglass can come out from your mattress and can spread all over your room.
Also, there is the safest way to find out whether your mattress has fiberglass or not.
Just you need to check the label of your mattress and see if there is any mention of fiberglass or glass materials.
But most mattress brands don't even mention their fiberglass ingredient on their label.
Then how to find out? The simplest way is to check whether they are saying like do not remove the cover or not.
They may say do not remove the cover but don't give a reason why we should not remove their cover.
So you need to understand if the mattress brand is saying do not remove their cover without reason then that mattress 100% contains fiberglass beneath their cover.
You can also research online like "does zinus mattress have fiberglass" as you are already doing right now.
What to do if you already have zinus mattress?
If you already purchase the zinus mattress from amazon or from their official website then if there is any free trial period left then you just return mattress to amazon or their official website.
But if your trial period is over and you can't return the mattress then what should you do now?
If you are already sleeping on the zinus mattress and have fear of fiberglass then don't worry because as long as you don't remove its cover there is no problem.
Because zinus mattress has fiberglass beneath their cover.
And you need to put sharp things that can cause a hole or tear in your zinus mattress also if you have pets then don't let them come to zinus mattress.
Because they can cause wear or tear in the zinus mattress if there is wear or tear in your zinus mattress you have to fix it immediately because from that wear fiberglass may leak.
So you need to really conscious when using zinus mattress.
Should I Buy Zinus Fiberglass Mattress?
No, don't buy a zinus mattress becuase it contains fiberglass, and it's a really dangerous ingredient for your health.
Instead of a zinus mattress, there are a lot of many zinus mattress alternatives that are fiberglass-free memory foam mattresses in affordable price ranges.
So don't consider buying any mattress if your health is concerned.
Which Mattress doesn't have Fiberglass? Zinus Mattress Alternatives
If you are wondering which are the top mattress brands that don't have fiberglass then this session is for you.
There are lots of mattresses that have organic materials like wool and latex.
And there are also affordable and premium options for fiberglass-free mattresses. But you need to know mattresses are long-term investments.
So what are alternatives for Zinus mattresses?
Here is the top best fiberglass-free mattress on the market.
1. Purple Mattress (Best Premium)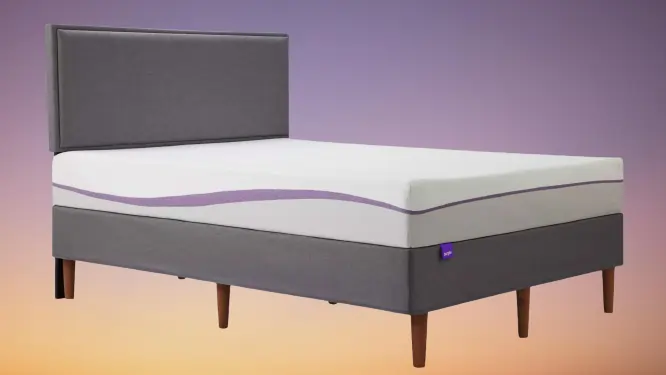 Verified
Personal Favorite
Purple Original Mattress Discount
Most Used Mattress
Only Few Stocks Left
Purple is the most popular and premium brand on the market with the highest ratings worldwide.
And this is one of the fiberglass-free memory foam mattresses.
I can't explain how many benefits you can get sleeping on the purple mattress.
But the shortest way I can tell you this is one of the best mattresses in 2022 and has lots of features like motion isolation, cooling effect, body support, pain reliever, and other hundreds of benefits and features.
2. Puffy Mattress (My Personal Favorite)
Puffy Lux Mattress
My Personal Favorite
101 Nights Sleep trial
Lifetime Warranty
Free Shipping
$750 Discount & Free Gifts
Cloud-like Comfort
Bed in Box Mattress
Best Memory Foam Mattress without Fiberglass
Best Mattress for Back Pain
Do you ever hear of sleeping on a cloud? Or a cloud-like sleeping experience?
If No, then this puffy mattress can help you feel like you are sleeping on the cloud which is so much more comfortable.
Trust me this mattress is going to be a future in the mattress industry because it's the most trending mattress right now.
This mattress comes at a budget-friendly price with proper body support and lots of other benefits.
3. Tuft & Needle (Most Affordable)
Tuft & Needle Mattress is the best alternative to the Zinus Mattress because it's very cheap and affordable just like zinus mattress.
But the only difference is Tuft & Needle Mattress does not contain fiberglass.
Both mattress brands are quite similar in comfort and support.
Conclusion
so after knowing all of these you will never ever buy zinus mattress and if you already have one then you can dispose of that mattress and buy a new one.
Fiberglass in mattresses is pretty common but they are very dangerous for your health.
So now you know zinus mattresses have fiberglass then you can buy a purple mattress because that mattress is #1 in the market.
Frequently Asked Questions
1. Is there any lawsuit against zinus for fiberglass?
Yes, there is a lawsuit against zinus mattresses because they contain fiberglass, and if you are one of the victims of zinus mattresses then you can also file an official lawsuit against zinus.
2. Are Zinus mattresses toxic?
No, Zinus mattress isn't toxic because they have a CentiPUR certificate, therefore, they don't contain any harmful or toxic materials in their mattress but they do contain fiberglass that is very dangerous to health.
3. Can you get a Zinus mattress without fiberglass?
No, sorry to say you but you can't get zinus mattress without fiberglass because all zinus mattresses are made in china and all have fiberglass in their mattress. Rather than buying zinus mattress, you can buy purple or tuft and needle in the same price range.
References-
https://www.classaction.org/media/chandler-et-al-v-amazon-com-llc-et-al.pdf