If you are a camper then you know that when you are camping in the woods or anywhere the most comforting mattress is an air mattress.
The most common question people have on the internet is how to raise an air mattress off the floor?
I know that feeling when you wake up in the middle of the night cold and you can't figure out why.
Many people feel uncomfortable when they sleep on the air mattress and they are at the shallow point, if you feel the same way then don't worry.
Air mattresses are easy to carry and lightweight that's why we prefer air mattresses when you are camping,
but making them ideal for outdoor experience then we have to make sure they will not get punctured.
the solution to all the problems is to raise an air mattress off the floor.
Raising the air mattress off the floor not only protects different kinds of threats but also stops it from losing its position of the air mattress.
Especially when you are camping outside in bumpy or hilly areas, then you are putting your air mattress at high risk by not lifting it from that bumpy grounds.
We discussed some of the benefits of lifting an air mattress then let's now get on the point How to raise an air mattress off the floor.
how to raise an air mattress off the floor
First upon before you know how to raise an air mattress off the floor you need to ask yourself Why you are raising your air mattress.
There are many ways to raise an air mattress off the floor but before that, you need to be clear on your mind about why you are lifting the mattress.
Generally, people raise their air mattresses because of two reasons.
You are going to camp or you want to sleep outdoors and want to protect yourself from the bumpy ground.
Your mattress doesn't feel nice or look good when you are lying on the floor in your room.
If you have the first reason to raise your mattress then you should focus on platform sturdiness, while if you have a second reason then you need a taller frame knowing this before raising your mattress will help you.
Option 1: Buy Right mattress Riser or Frame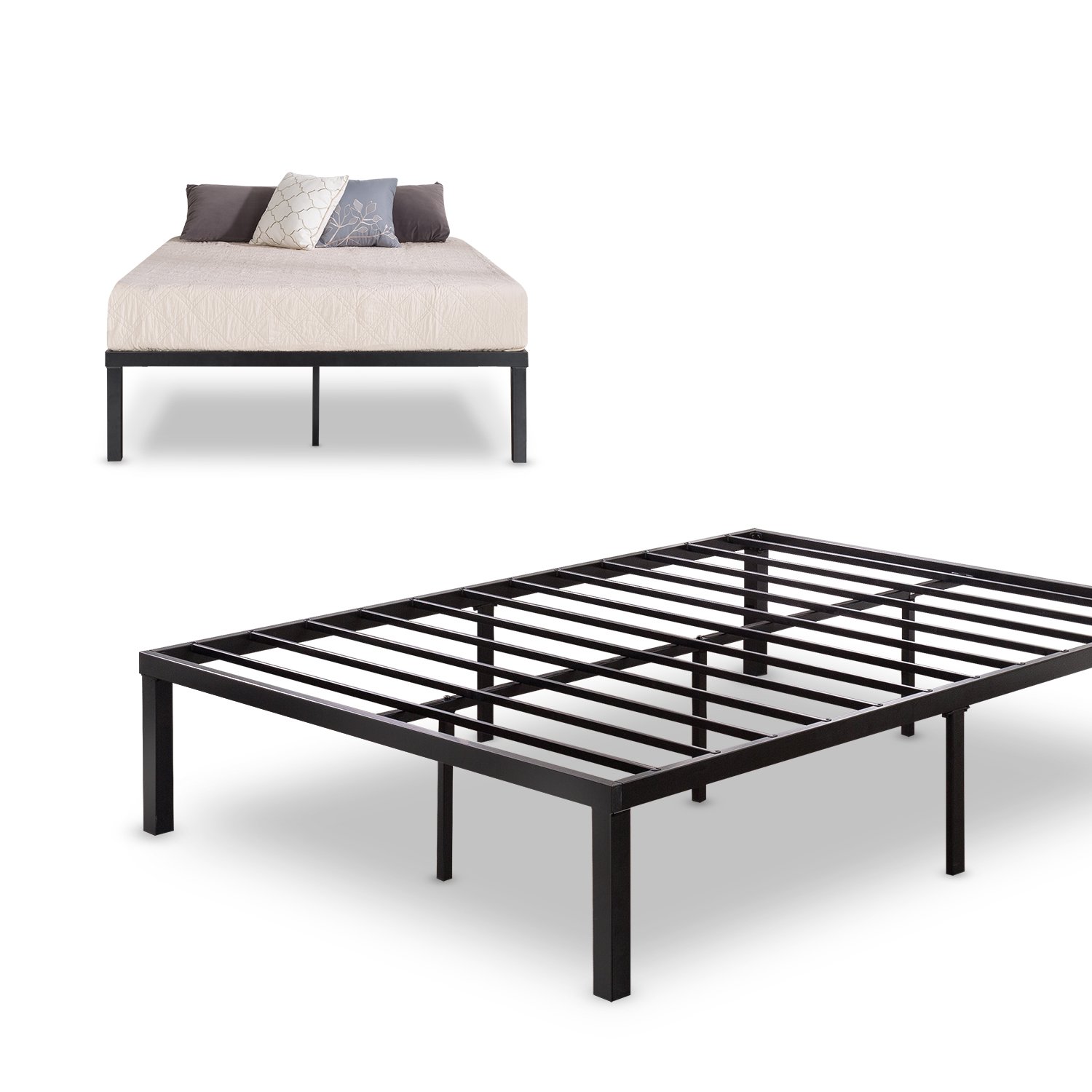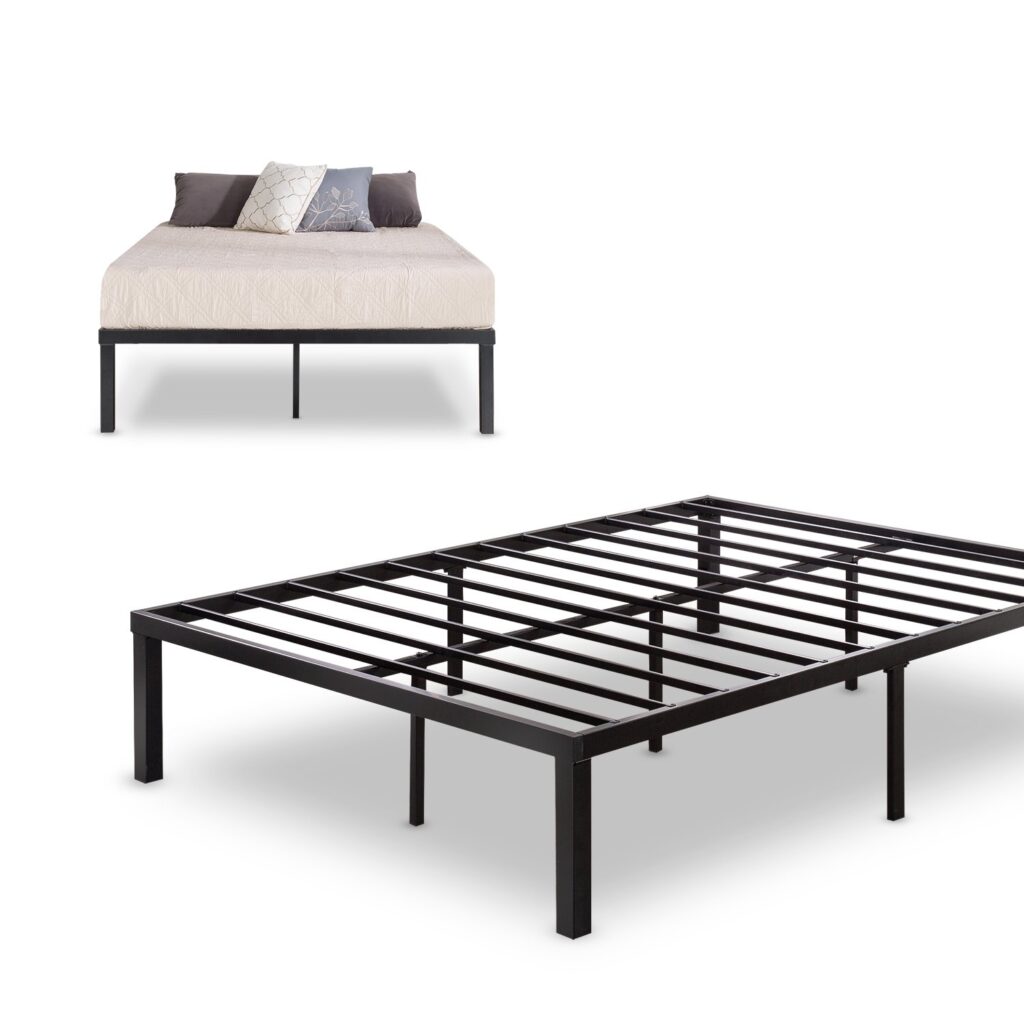 A mattress riser of a bed frame specially designed to keep the air mattress at some height from the ground for comfort & safety.
Buying a unique frame is a very hard task and it is risky too, it's your decision to know which one is suited for your air mattress.
Air bed frames prices can vary depending upon the type of material the frame is made of and its weight.
Today metal & woods are more common and popular materials for the frame which the people use, but we would suggest you can go for the metal frame because it's highly durable & reliable.
But you need to make sure you buy according to the size of your air mattress.
Some frames come with attached air beds or we can say built-in air mattresses, if your air mattress is old then you can buy a new one with then try to buy an attached air mattress frame this could save your money.
But if you are not planning to buy a new one then check our other options for raising an air mattress off the floor.
Read More: 10 ways to make your air mattress comfortable & look like a real bed.
Option 2: Use Plywood as base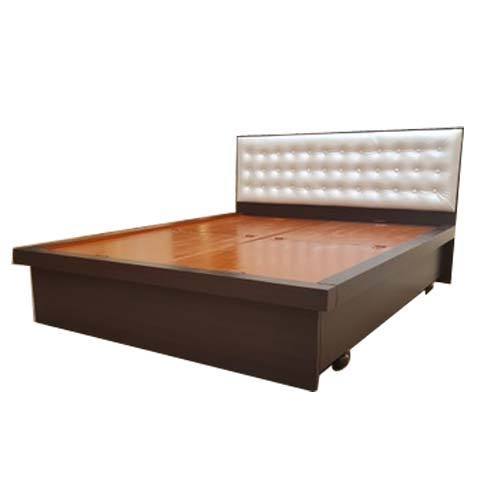 For home, you can use plywood that can easily raise your mattress by 2-3 inches from the floor, it is a cheap & excellent option to do.
But again it's not worth it because its raising height is very small therefore you need to add something to it.
You have to cover the plywood with something to avoid contact with your air mattress because plywood has sharp parts that can puncture your air mattress.
To avoid this you may cover the plywood with a bed cover or any other options you have.
But if you are a camper then I recommend you can use a thick carpet that will keep your distance from the ground and protect you from dust and sharp things on the ground.
All you have to do is just buy a thick carpet from your nearest store according to the size of your air bed after laying the carper first where you want to place the air bed and then inflate over it.
Carrying plywood when you are camping is silly but in your home, it's a good idea and saves your money.
Read More: how to blow up an air mattress without a pump
Option 3: Use Box Spring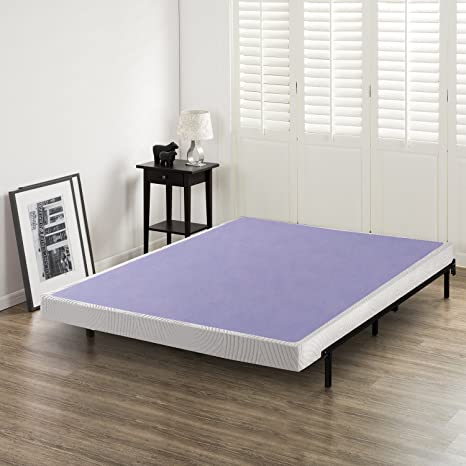 Box spring is the best way to leave your mattress off the floor.
While the plywood and bed frames are simple enough to use, but if you can not access plywood or bed frames then box springs are the convenient option for you.
But the only problem with box springs is that they are very expensive than plywood.
But again box springs have more good results on the air mattresses rather than plywood, so it's the right choice and worth it.
Box spring is not only for an air mattress but also you can use on any type of mattress for lifting off from the floor and it is very flexible.
Option 4: DIY Solutions
If you are DIYer and loves to make customized things then you don't have to spend money on bed frames or box springs.
You have another option to make your own mattress riser or bed frame.
A metal frame might be difficult to make in your home because it needs good quality material like iron, steel, or nickel and some tools to cut the materials and place the parts in the proper position, which tools most DIYers don't have.
So the only option you have is a wooden bed frame but if you don't know how to make a wooden bed frame then don't worry.
Just watch this video on how to make a wooden bed frame for your air mattress
Why do you need to raise your air mattress off the floor?
For many people, raising the air mattress sounds like a time-wasting and money-wasting activity, but this thinking is wrong.
If your air mattress is too low and close to the ground then it will make you uncomfortable and while you sleep on the air mattress, you feel like you are not getting enough air to breathe.
And if you are camping then it is very important to raise your mattress off the ground because it might get poked by sharp objects on that plumpy ground and this will deflate your mattress at night while you are sleeping.
Raising your air mattress off the floor can also give you more comfort and a good night's sleep.
People also raise their mattress because it benefits them in long run such as the longevity of the air mattress and a raised air mattress gives you more support for your body.
An elevated mattress surface gives more comfort than a non-elevated surface, your body is more relaxed when you sleep on the surface which is raised from the ground.
There are many more reasons, but raising an air mattress off the floor is important.
Conclusion
An air mattress is easy to carry, move, and also quite affordable but it can get easily damaged if you don't take care properly.
Remember you are purchasing things for your air mattress to last for a long duration.
Whether you want to raise your air mattress for outdoor camping or want to look like a bed indoors it's important for both to lift off your air mattress from the floor.
FAQ (Frequently Asked Questions)
What Can I Put an Air Mattress On?
If you want to Raise your air mattress off the floor then you can place your air mattress on plywood, box spring, mattress riser/frame, or box spring. these all are proven and used things to put an air mattress on, if you put your air mattress on these things then you can raise your from the floor easily.
How do you make an air mattress feel like a real bed?
Here are 9 ways to make your air mattress feel like real bed
Make sure it is properly Inflated
Add Mattress Topper
Use proper sheets, bed covers and blankets
Raise the mattress from the Ground
Use Headboard or Wall
Make Sure your mattress is leaking or Not
Put your air mattress on softer surface
Make you air bed Quieter.
Use Proper Pillow