One of the most asked questions from people who use mattresses asks when to replace the mattress.
And in this article, we are going to know how long does a Tempurpedic mattress last,
We need to know that because the mattress is the only and best way to get a comfortable sleep at night.
And if are willing to buy a Tempurpedic mattress or you already have one then you need to know how long a Tempurpedic mattress lasts.
An average mattress lasts around 8 to 10 years, it depends on lots of factors so let me give you a detailed analysis of the Tempurpedic mattress
how long does a Tempurpedic mattress last (Ultimate Guide)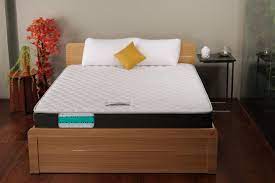 A Tempurpedic mattress is one of the best foam mattresses that will give you a comfortable sleep.
How long does Tempurpedic mattress last? It's a tricky question!
Because there are hundreds of factors that will tell you how long the mattress will last, like your own body weight, and how many times you use the mattress, how do you use the mattress, the material of the mattress, the structure of the mattress, and many more 
Whichever the mattress is it will always last longer if used in the guest room rather than in your bedroom, or you can store a mattress for a lifetime
So it depends on how you use the mattress
What is the Average Life of a Tempurpedic Mattress?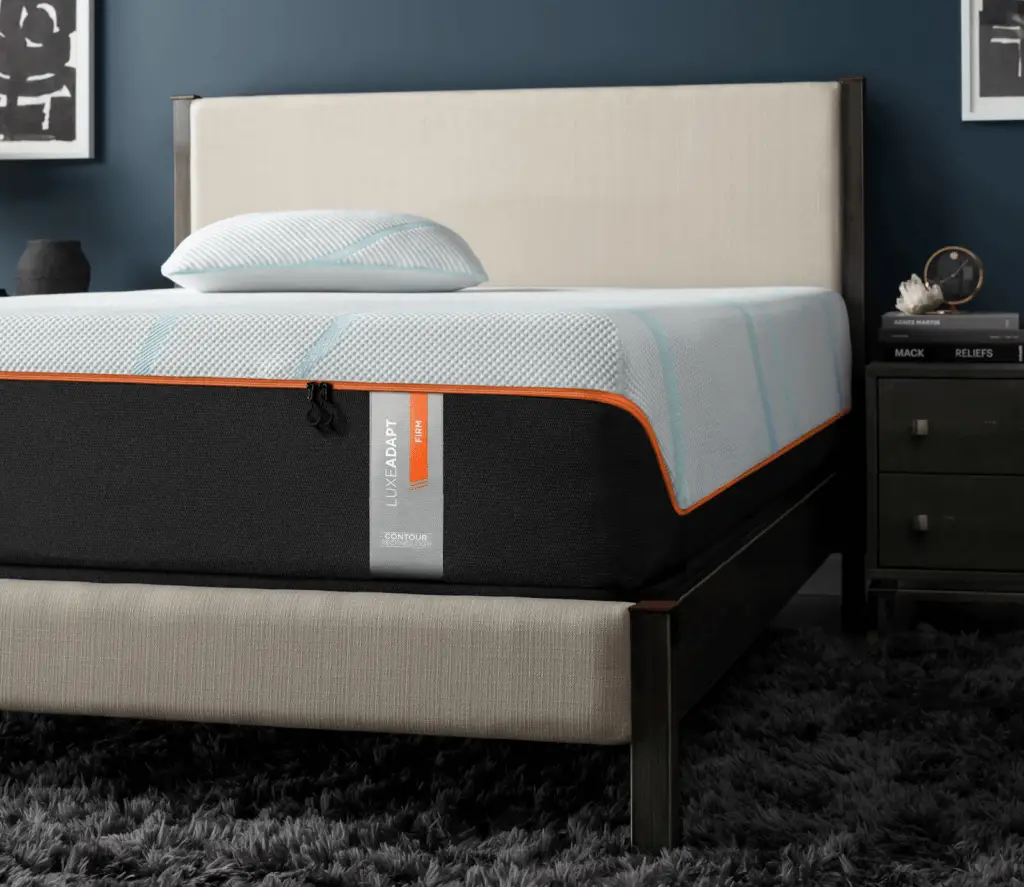 Since when they have first introduced these mattresses were known for comfort and longevity.
A Tempurpedic mattress comes with foam or hybrid mattress,
An average foam mattress lasts 8 to 10 years depending upon the quality of the mattress.
However, you should probably think it may last 5 to 8 years if they are memory foam mattresses.
Coils in hybrid provide more durability and will last long,
And this is the best way to get additional more years of durability, but you used this mattress carefully and nicely then it's gonna last at least 8 years.
How Often Should You Replace a Tempurpedic Mattress?
The company claims that they can offer 25 years of the limited warranty and 10 years full coverage of the mattress if any defects.
The dense material used in this mattress will last longer than any typical spring mattress, and many users who used this Tempurpedic mattress say this mattress is being comfortable for more than 10 years.
However, those who have overweight and sweat a lot at night while they sleep need to change their mattress early because it can affect the performance of Tempurpedic mattresses.
This Tempurpedic mattress can not take extreme pressure so don't let the kids jump over this mattress.
Another tip that can increase the durability of Tempurpedic mattresses is to keep away from sun exposure.
This mattress is designed for sleep only if you are using this for a sofa or other purposes then it will affect on overall durability of the mattress.
How Do I Know if My TempurPedic Mattress Needs Replacing?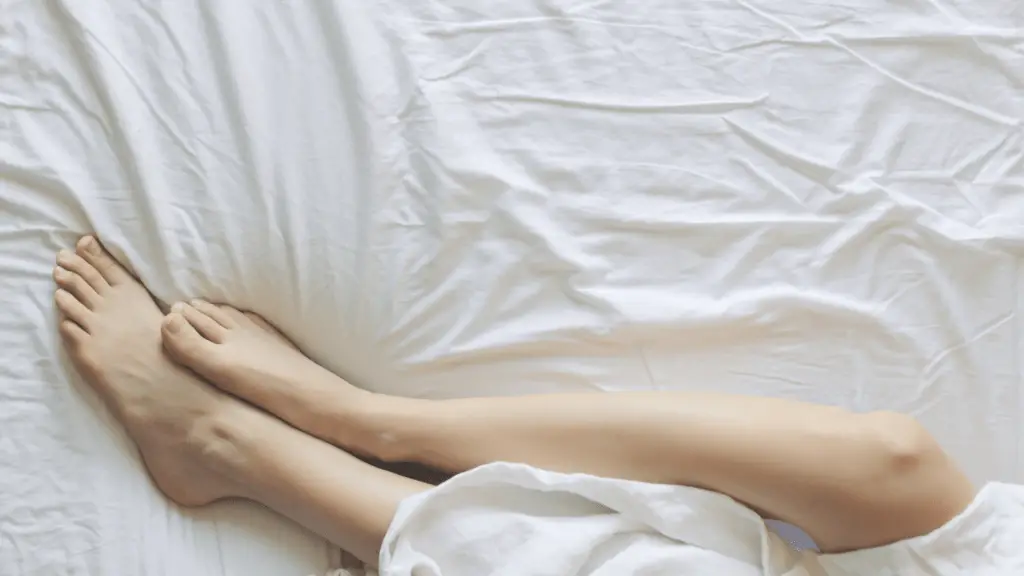 There are some signs in Tempurpedic mattresses you need to know to it's time for a new mattress.
Your mattress is now 7 to 10 years old
When your mattress is now 7 to 10 years old then you must need to replace your mattress because it's time for a new one.
If you don't replace the mattress in this period then it will give you lots of trouble and low performance.
You are not Sleeping like Before 
Ask yourself a question years back when you bought this mattress you were sleeping fine and comfortably but now you are not.
Your body will tell you that you need to change the mattress, if you feel any soreness and pain after you wake up then it is only the mattress is to blame on.
Signs that appears you need to replace your Tempurpedic mattress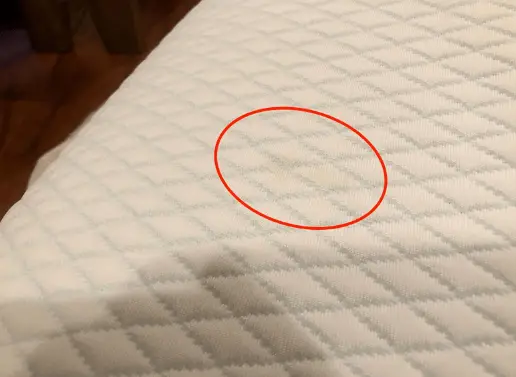 Does a Tempurpedic Mattress Wear Out?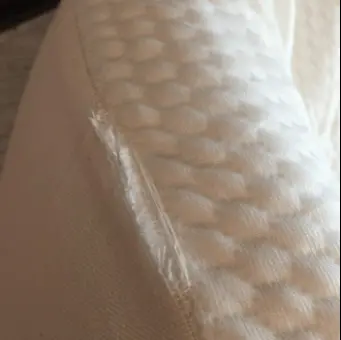 This mattress is meant to hold its shape more constantly than any other mattress.
These mattresses are known for being long-lasting mattresses that do not wear out eventually, memory foam in Tempurpedic mattress will give you more comfortable sleep and relieves you from all body pains.
Most mattresses have lasting age from 6-15 years and it also depends upon how you use the mattress and how you care about the mattress and lots of more factors involved.
Can You Flip A Tempurpedic Mattress?
Lots of consumers want a double-sided bed for the best experience because the main benefit of a double-sided bed is you can literally keep flipping them on every 6 months to help protect against sagging and indentations.
So you can increase the durability by flipping.
But sadly Tempurpedic mattress doesn't come with a double-sided or flippable bed,
So you can't flip a Tempurpedic mattress because it's made only for one particular side.
How to Maintain Tempurpedic Mattress?
maintaining a Tempurpedic mattress is also important if you are willing to buy this mattress or you just bought this mattress then some tips and hacks will increase the durability of the mattress.
the longevity of a Tempurpedic mattress depends upon various factors and it also depends on how you use the mattress.
if you want to increase the lifetime of Tempurpedic mattresses then make sure you follow the followings steps
1. Use a mattress protector
A mattress protector is very important for increasing the lifespan of a Tempurpedic mattress. protector adds a layer between your body and the bed.
to maintain the best performance of Tempurpedic mattresses use a Tempurpedic mattress protector.
and the protector of the mattress also prevents urination from pets & vomit so you don't need to clean the entire mattress.
2. You don't need a mattress pad or electric blankets
Tempurpedic mattresses should not be used along with electrical blankets or heating pads.
the additional layers of electrical blankets and pads will prevent the Tempur material from responding to your body and then its heat can damage the mattress and its response to body temperature.
3. Avoid washing machines & dryers for cleaning
the moisture is a big no-no to Tempurpedic mattress so you just need to soak up every moisture after cleaning your mattress.
for the least moisture, you must have to avoid washing machines & dryers.
for washing & cleaning the Tempurpedic mattress some detergent and cold water is enough and don't use bleach it's too harsh for your Tempurpedic mattress.
and never ever fold your Tempurpedic mattress
Conclusion:
I hope reading this full article you got an answer to how long a Tempurpedic mattress lasts.
so it all depends on how you use the mattress but an average Tempurpedic mattress lasts around 8 years to 10 years.
but if you use some tips and tricks I mentioned above then the lifespan of a Tempurpedic mattress can increase more.