Sometimes accidents happen whether by you or children,
then it will be very easy for you to clean vomit from the pillow if you know how to clean vomit from pillow.
If you have vomited on the pillow then don't worry it is easier to clean a vomited pillow rather than cleaning the mattress.
We already know that vomit has a strong smell and your bed is one of the places you can rest all night if you vomited on your pillow then it's important to clean the pillow fast.
Cleaning vomit from a pillow has to be a fast process because in this process speed is so important for cleaning the vomit or puke from the pillow.
The process of cleaning vomit from a pillow is nearly similar to cleaning vomit from a mattress.
So let's begin with how to clean vomit from a pillow in easy and simple ways.
Read More: How to clean Vomit out of mattress
Things we need to wash off the vomit from pillow
before we start the process of washing the pillow you need to prepare some important things that can be useful for getting a puke out of the pillow.
White vinegar
Baking soda & spray bottle
A Dryer
Dry towels & comforter
these are the things you need to wash your pillows in the right way so let's check out how to clean vomit from pillow.
How to clean vomit from pillow?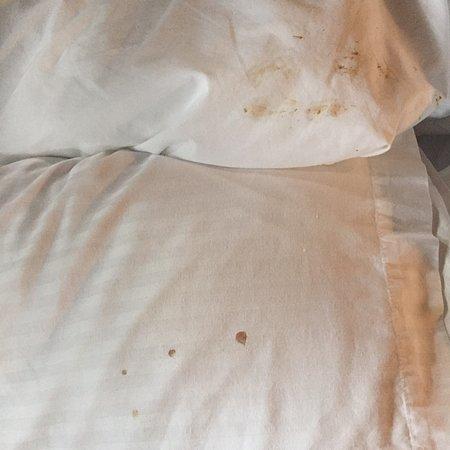 For cleaning the vomit from the pillow we need to above things so make sure you have all, I already said before that speed is important in this cleaning process so let's do it quickly.
Let's take 1/4 cup(120ml) of warm water and 1/4 cup(120ml) of white vinegar and mix them well into the spray bottle after that, you need to spray this solution into the affected areas of the pillow.
After that, you need to take a dry towel then soak up all the vomit with a towel If you can take the pillow over to the sink and dump it out.
After when you remove all the vomit from the pillow then you need to take case off and throw the pillowcase, dry towel you used to clean the vomit, and even bedsheets into the washing machine.
And make sure you wash all things with hot water and a comforter so you can wash things properly with a washing machine.
Can you wash pillow?
If you have doubts about can you wash your pillow in the washing machine then let me clear your doubt.
The answer is yes you can wash most of the pillow into the washing machine BUT if you have a memory foam pillow then it's better to not wash them into a washing machine.
You need to wash the pillow with your hands and use an enzyme spray cleaner.
Memory foam takes so much to dry down so use as low water as you can then allow the air to dry because if you let memory foam completely dry then it can lead to mold growth.
For this, you need to put the pillows into a dryer but you need to stick on no-heat/tumble dry.
The pillowcase and bedding can be dry like normal clothes.
How to Prevent Pillows from Vomit?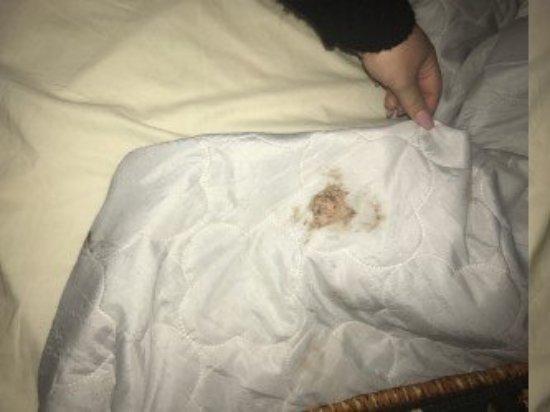 I suggest you buy one pillow protector & one mattress from any store.
If you have a mattress protector and pillow protector then you don't need to wash the entire pillow and mattress you just have to clean the protector if you vomit on the pillow or mattress in the future
Conclusion:
there are a number of reasons why your mattress or pillow can get covered in vomit, if you have memory foam pillow then you need to wash your pillow carefully.
vomit has a strong smell, so it's very difficult to get rid of the smell.
if you are searching for how to clean vomit from pillow then this is the best article on the internet, and vomit has a strong smell and that doesn't go away quickly
that's why using a mattress protector or cover is very important, and try to keep your pet away from your bed so they can't pee or puke on the mattress as well as a pillow.
you can wash your pillows in the washing machine but make sure you do not use hot water or it can damage your pillow.
and for odor, you can freshen up your pillow and pillow cover.
if you have any questions regarding to this article then you can ask them in the comment.
Why do my pillows smell after washing?
if your pillow still smells after you washed them then it is probably because your pillows are still wet, you need to dry your pillow.
you can lay them outside in the sun for 2 hours, and this will help you to get rid of the vomit smell.
always use a gentle cycle and warm water for washing your pillows in the washing machine other cycles can cause feathers to clump
How do I wash my pillow without it getting lumpy?
pillows can get lumpy because you don't know how to wash them correctly.
wash the pillow and pillow cover in lukewarm water on a gentle cycle with a mild detergent, if your detergent is too hard then your pillows can get lumpy.
so add a mild detergent to the water allow the machine to agitate the water a little before adding pillows.
and if you want to get the best results you can wash two pillows at a time for a balanced load
Is it OK to wash pillows in the washing machine?
of course its the best way to wash your pillows if your pillows get dirty but Try to wash at least two at once so that the washer is balanced.
and always use mild detergent to wash them into washing machine