Want to learn how to fold Intex air mattress?
Folding an air mattress is a very easy task to do with proper guidance, you can fold the mattress yourself but with no guidance, it's very hard to fold Intex air mattress.
We can feel you not everyone is a DIY expert but trust me guys if you read this article carefully I will make sure you can easily fold your Intex air mattress.
The process is very simple. First, we need to deflate the mattress, and just fold it and roll it but it's not as easy as it sounds.
We can deflate the air mattress with a pump easily but what if you don't have a pump?
Don't worry we will discuss everything in this article and this is a depth article on how to fold Intex air mattress easily without getting in any trouble.
How to Deflate an air mattress?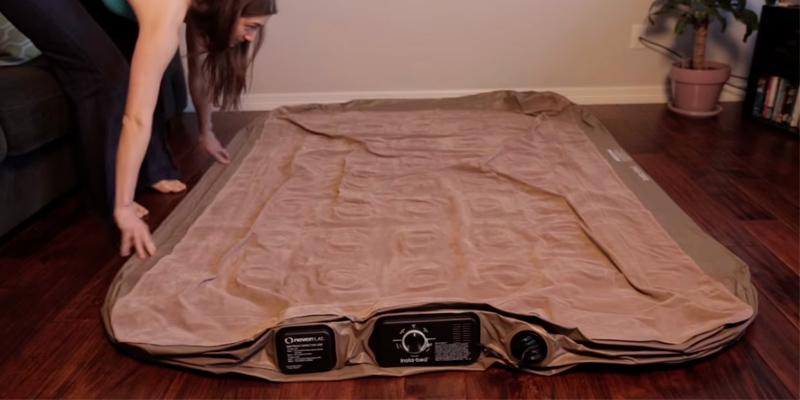 In this Guide, the deflation process is the easiest process, and if you want to fold your air mattress then you need to deflate the mattress first.
First upon lay down your air mattress on a flat surface and don't put anything on the top of the air mattress,
Most air mattresses have two valves, one is for inflating the mattress, and the second one is for the deflation of the mattress.
All you need is one valve of deflation and air will release itself.
But what if you have Intex air mattress that has an electric deflation process? Don't worry I will tell you how to deflate Intex mattress.
How to Deflate an Intex air mattress?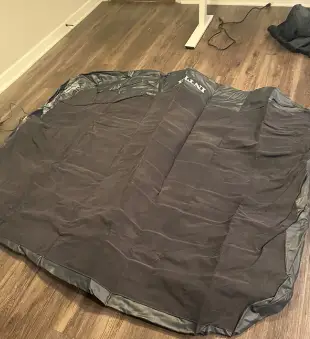 The Intex air mattress has an electric deflation process so the steps of deflation for Intex air mattress will be different so,
First, open the compartment cover of the Intex air mattress then find the line cord and find the AC line cord and insert it into the electrical socket,
On the control, dial chooses the deflation mode for that you need to move the control dial anti-clockwise until the arrow (↑) points to the deflation.
And then turn on the pump by pressing "I".
Then after that, the Intex air mattress will start deflating, and remember one thing don't put anything on the mattress for best performance.
When the mattress is fully deflated Press "O" to turn off the pump.
Now return the control setting to inflation by moving the control dial fully clockwise so you have correct settings for the next time.
Take the cord out of the electrical socket and pull it back in the cord department.
Preparation of Folding the mattress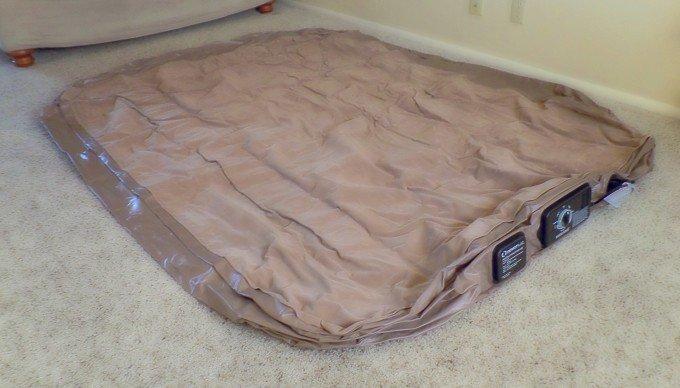 Once you have deflated the mattress then the next step is to fold the mattress, remember one thing before that you need to make sure you are doing this on a completely flat surface.
And must be free from any sharp objects and remove the hand jewelry while working,
Picking up a clean surface is very important because any sharp object can damage your air mattress completely,
And if your mattress gets damaged from a sharp object then the patch kit and warranty of the mattress can also not save your mattress.
So clean the place carefully then lay down the mattress on a flat surface.
If you are in camping then you must do this step carefully remove all pinecoals, trees branches and clean the surface.
put a large plastic sheet on the ground and the surface must be flat and make sure the is no dirt on the air mattress.
I know you managed to deflate the mattress but it's not a perfectly deflated mattress there must be air inside left so that we need to take it out.
Use your hands to iron out all the creases and make that mattress completely flat until there is no air left.
How to Fold Intex air mattress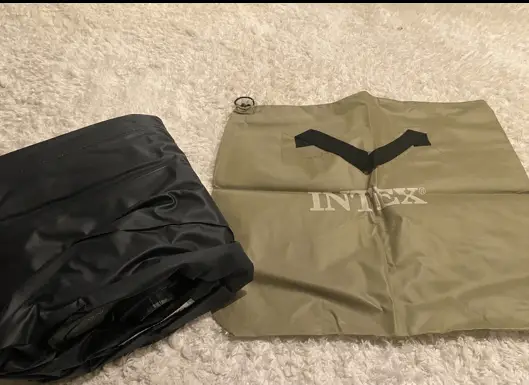 So in this session, we are going to discuss how to fold an air mattress but in this, we will also tell you how to fold Intex air mattress.
But if you want to return the mattress to its original package you have to remember how exactly it was packed before.
Was it folded or also rolled?
You need to fold the mattress according to their sizes suppose if you have a king-size or queen size air mattress then you will need to fold it 3 times,
for a better idea, you can also check the dimensions of the space where you need to store the mattress.
One Way to fold the air mattress is to fold it in half-length and make sure the edges are matching perfectly then flatten the folded mattress once again.
If you have an Intex air mattress then they have a big chunk of boxed equipment on the leg side so you need to fold it in a way so that leaves all that electric stuff peaking out, and not tucked into the middle.
How to Roll air mattress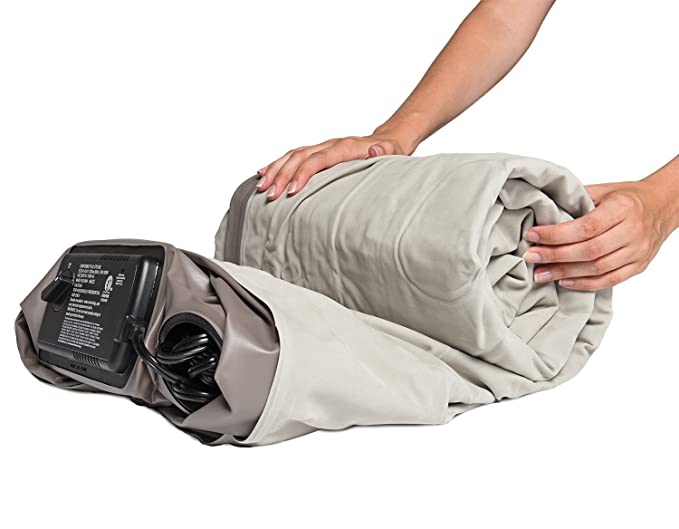 If you are camping then you want to fold the mattress instead you will want to roll the mattress, because it's easier and more comfortable to walk with a rolled air mattress.
Rolling the air mattress is easier than folding the air mattress just after deflating the mattress. You need to start folding the mattress from the foot side.
Packing your air mattress for Storage
Now you know how to store an air mattress but you also need to know how to store the air mattress.
Almost all air beds including Intex air mattresses come with a storage bag then you can put the folded mattress into the storage bag.
Before storing the mattress into a storage bag you need to make sure the storage bag is completely clean and dry.
Final Thoughts
I hope you read the complete article about how to fold Intex air mattress,
Now you have to feel like a DIY expert because you know everything about folding an air mattress, rolling an air mattress, and storing an air mattress.