The futon is the most comfortable sofa bed and mattress to sleepover, they are a superb alternative to the traditional mattress.
You can pull up a futon and can use it as a sofa set or you can lay down the futon and use a mattress, because of these abilities they are very popular.
Lots of people who buy a new futon mattress then they experience lots of sliding because of that they never buy a futon mattress a second time.
so if you want to know how to keep futon mattress from sliding then stay tuned.
people who use futon mattress have common sliding problem.
Is there is any way to prevent the futon mattress from sliding? Yes, of course, there are lots of ways you can keep the futon mattress from sliding.
If your futon mattress is sliding then maybe the reason behind slippery is your duvet cover that has started slipping, but there could be lots of reasons why your futon mattress is sliding.
But the Best Way to Keep a futon mattress from sliding is to use non-slip Futon Grip Pads, because they are made from non-slippery materials and they can prevent your futon mattress from sliding.
Prevents futon mattress slippage
Will not stain
Fits any size frame, 24" x 60" (60cm x 150cm)
Durable and easy to use
Fire-retardant, protects mattress and frame
But if you want to know more ways of how to keep futon mattress from sliding then let's check out.
WHAT CAUSES A FUTON MATTRESS TO SLIDE OFF? (4 Causes)
before we start different ways of keep futon mattress from sliding, first discuss why your futon mattress is sliding? what causes a futon mattress to slide?
The most obvious reason for the futon mattress to slide is its weight, which makes the futon mattress overly responsive to movements . But there are also more reasons why your futon is sliding off again and again.
1. Unbalanced Futon Materials
the construction of all futon mattresses is, all the same, however, polyester and cotton blends are used to create cover fabrics that have no grips against the wooden or metal bed frame.
2. Wobbly bed frame.
The saggy or uneven bedframes are the main causes of futon mattresses sliding off, to remove this issue, inspect all the joints of your frame and tighten up all the bolts, also move your bedframe to on uniform surface.
3. Old Bed Frame
Another possibility of your futon mattress sliding is your bed frame is very old or damaged, and lots of people buy second-hand bedframes to save money, but believe me, it's not worth it
3. Your excessive movement.
If you move a lot in your bed then your futon mattress definitely going to slide off, and if you turn or toss a lot in your bed then this will affect the position of your futon mattress which will cause it to travel around the bed with you on top.
How to Keep Futon Mattress From Sliding?
In this session, I have listed proven & easy ways to keep futon mattress from sliding so you are free to choose which trick is best for your mattress.
1. Use Fitted Bed sheets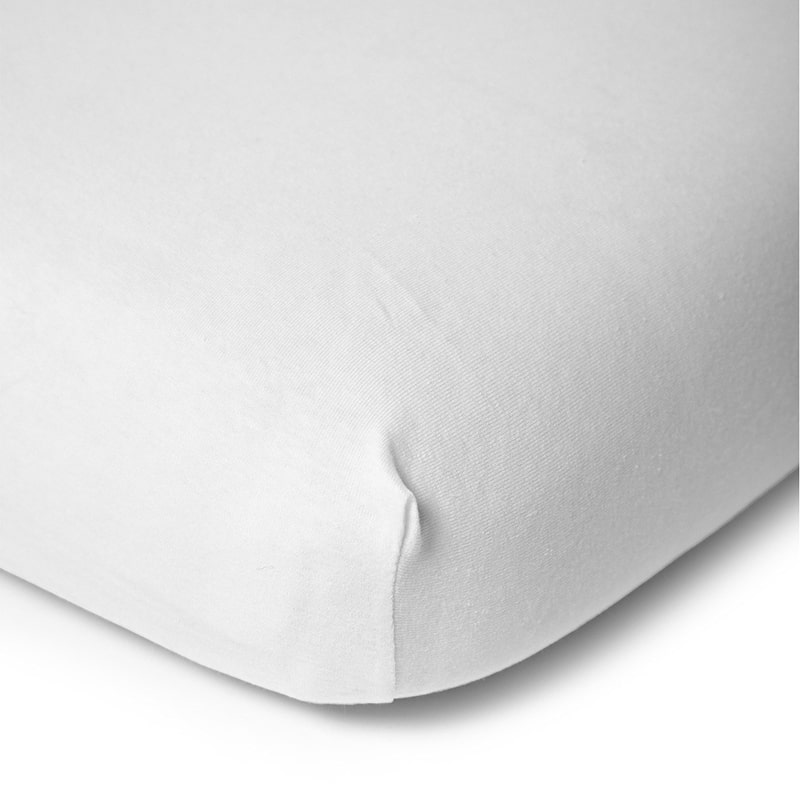 Covering your futon mattress with bed sheets is the simplest, easiest, and fastest way to keep your futon mattress from sliding.
Fitted sheets would be perfect for your futon mattress or you can purchase a removable sofa cover that people use for they want to refresh the interior of the sofa.
DIMENSIONS & CONTENTS: 1 Queen Fitted Sheet: 60" wide by 80" long. Fully elasticized fitted sheet is designed to hug your mattress up to 15 inches deep.
SLEEP IN LUXURY: At the end of the day, you deserve a little luxury. So, go ahead, lie down on Bare Home's Queen fitted sheets. Warm in winter, cool in summer, it's the sleeping companion you've been searching for.
BARE STANDARD: Our carefully crafted products are made from premium materials in a factory that is OEKO-TEX certified. We source these with high standards to ensure you are safe to hold against your bare skin. OEKO TEX Certification Number: 22000723.
EASY CARE: Bedtime is supposed to be relaxing. That's why Bare Home's Queen size fitted sheets are machine washable and designed to perform flawlessly every day, night, or nap time.
REST ASSURED: Your first 30 nights are on us. Literally. If you don't love our Queen sheets, send them back.
Besides that sheets not only prevent the mattress from sliding but also protects from stains and other kinds of dust and increase the lifespan of your futon mattress.
You can use a normal sheet if you want but make sure it covers beyond the length of its width.
Read more: how to keep sheets on an air mattress
2. Check futons Frame 
Not eligible for free returns; please see our return policy
Made in the USA; ships next business day from Athens Georgia
Made of real unfinished smooth Tulip Poplar
Five year manufacturers warranty by KD Frames
Supports up to 400 pounds; mattress not included
Futon mattresses have a bad reputation because of only one problem i.e sliding, but one the rare cases futon is not a problem,
When the frame is slightly tilted or wobbly then it can cause the futon to slide off on the floor, and if you move a lot in bed then the futon is going to slide more.
Check the frame properly for uneven feet or loose parts sometimes there is a very small problem like if you tighten the frame's bolts then the problem is solved.
You need to also check the floor, is the surface of the floor is even? If your frame is fine then check the surface is ever or not.
If your floor surface is uneven then you need to move your futon mattress to an even floor surface.
3. Try Grip Strips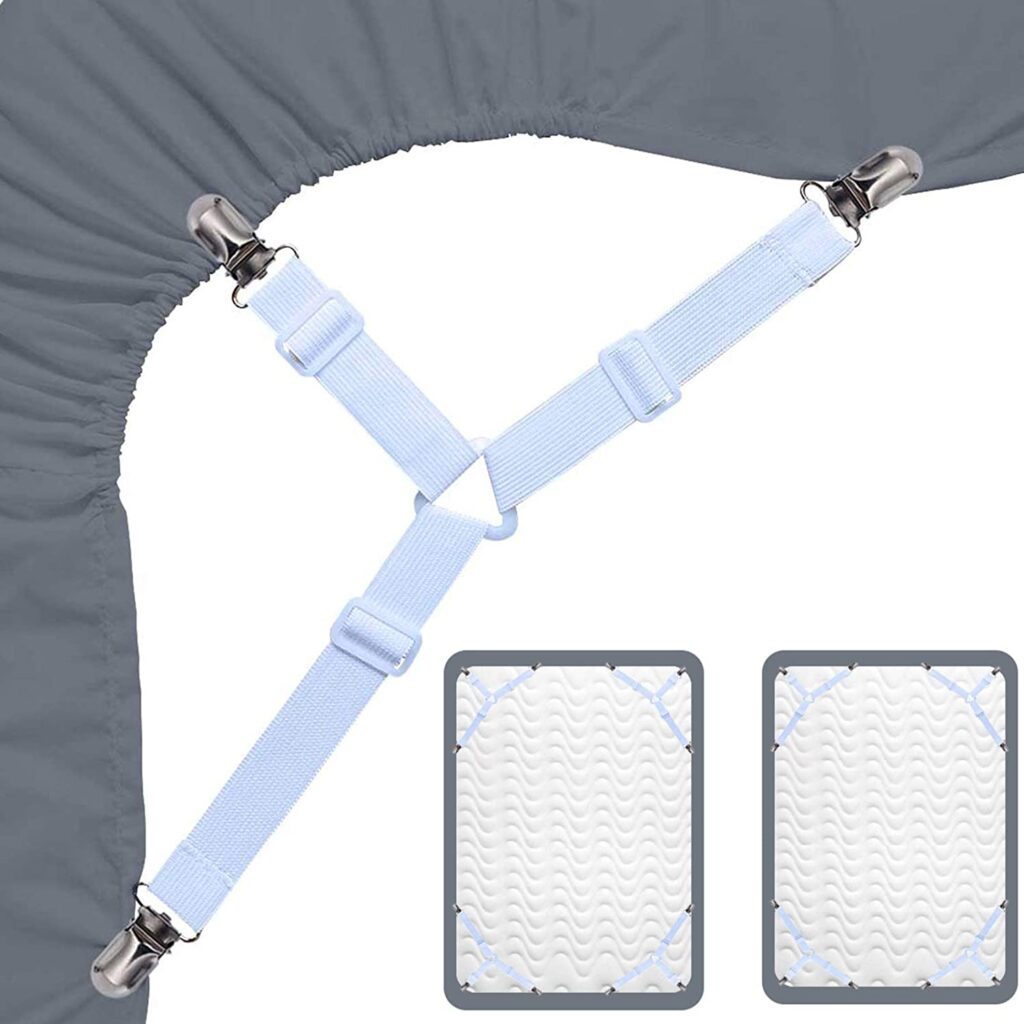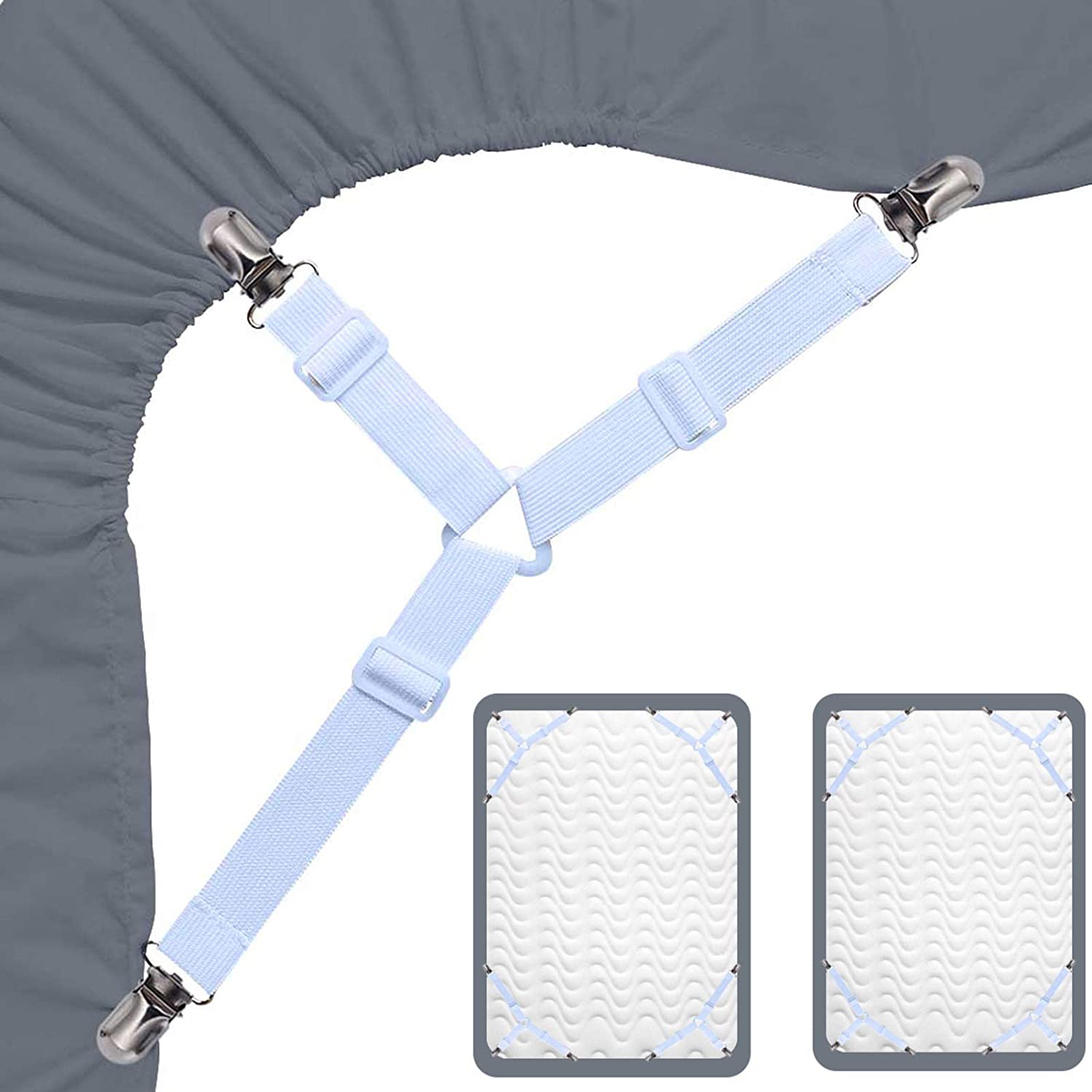 There are many ways to fix your loose futon mattress and prevent them from sliding off through your wooden floor surface without using any screw in between.
If your bed frame has wooden slats then an adhesive grip strip is also the best option for you to keep the futon mattress from sliding without using screw-in between.
You can buy adhesive grip strips at any hardware store.
If you don't know how to use strips grip to keep your futon mattress from sliding then here is how you can do it.
Step 1. Remove the futon from the bed frame 
Step 2. Measure the length of each slat & cut the corresponding piece of grip strip
Step 3. Remove the paper layer then on the sticky side and after that glue one piece to each slat by applying a little pressure on it.
Step 4. Ensure grip's foam side is facing upwards because this will hold your mattress in a place
That's it you have completed this process by using grip straps to keep your futon mattress from sliding.
Stable Triangle Design: a triple protection design to keep your Mattress Sheet Stays tidy all the time.
High Quality elastic nylon Bedsheet Holders for simple bedside installation.
Stronger and Tightly: the enhanced built-in nylon "clips" and nickel plated clamps to holds the bedsheet firmly in place.
Durable and Adjustable: made of durable elastic bands and the unique elastic strap stopper to allow desired tension.
Multipurpose: these versatile bed sheet Holder Straps work with all types of bedding.
4. Try Velcro strips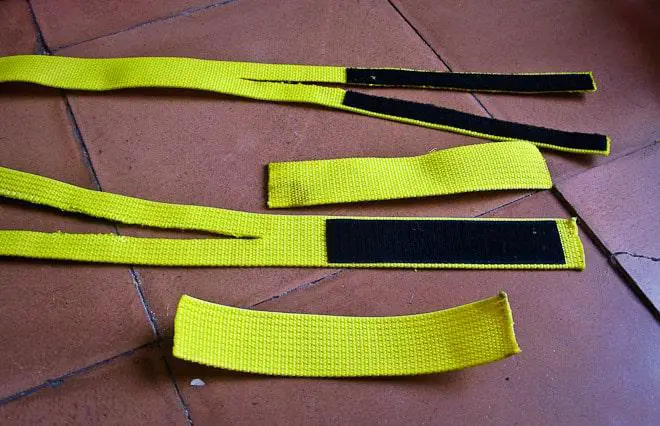 Like grip strips, velcro strips could be the best option for you to keep futon mattress from sliding if you don't have sewing skills.
Once again you need to identify the contact points on the underside of Fulton's corners & you need to make sure the corresponding contact points on the slats
Step 1 : Glue the hook side of the velcro bed frame
Step 2 : Attach the other side of the Velcro to the mattress & make sure both the hook and loop sides will surely sticks together for this you can use safety pin
Step 3. Stick them together 
If you don't have any skills then this trick will keep the futon mattress from sliding.
✅20PACK ASSORTED STRAPS SUPER VALUABLE: To suit your exact needs, the bundle comes in 3 most popular sizes. Each fastening tie set includes 8 inch x 10pcs, 12 inch x 6pcs, 18 inch x 4pcs hook and loop multipurpose cable ties. Include plastic D-ring buckle in the tail allowing the tie to be attached to a cable or hung from a hook. 2 or more straps can be combined together to extend their lengths for your special needs.
✅FLEXIBILITY & VERSATILITY: The hook loop cinch straps are made from 100% durable nylon adhesive materials with plastic buckle. Add, remove, or adjust your cables and cords whenever you need to, the hook and loop closure is always reusable!
✅MULTI PURPOSE: Great for cords, audio, coaxial, telephone, electrical cables. Organize your cables and cords around your computer desk and home entertainment center. Use cable straps for larger items like hoses, umbrellas, sports equipment, bundling boxes, books, tools, etc. It is ideal for keeping all kinds of cords cables well organized and tidy in place.
✅CONVENIENT & SIMPLE TO USE: Organizing cables couldn't be easier. It is much better than plastic cable ties and you do not need to trim it. Gather them together, fasten the durable cable wraps around them tightly. The cable wrap opens and closes easily and quickly so you can add or remove cables.
✅BACKWARD NYLON STRAPS: You will get 20 PCS securing straps, they are backward bundle straps, the loop and hook are on the same side, you will bundle the object though the D-ring, and since it is backward, it makes the bundle more secured!
5. Make Customized Corner Straps 
If you are a DIYer and you love to make customized things of your own then you don't have to spend money on anything and you can get rid of the sliding problem of your futon mattress.
So let's check out how you can make handmade corner straps but before you do you need to have some piece of fabric, a cording piece, a needle, and some threads.
You have to start by measuring the bed frame's height and use the measurement to cut the cording.
You need to keep the length of the cording double the height of the bed frame and you will need 8 pieces of this.
Get the two pieces of cording and then stitch on every corner of the futon mattress then after this, you can put the futon back to the bed frame.
And then wrap the pieces on each corner around the slats or lag of the frame and then tie them together to secure the futon tightly.
6. Use Rubber mats
Rubber mats are used everywhere that people need to reduce the slippery.
If you go to the gym, you must have seen rubber mats & yoga mats on the floor, both of them prevent people from slippery and the same principle applies to futons.
After knowing the importance of rubber mats the next question should be which size of rubber mats you need for your mattress.
First upon you need to clean your bed frame first, because dust, debris particles can accumulate on the surface of the slats, and make them more slippery.
So you can vacuum under the bed to remove all dust to enhance the grip.
After that you need to cover the whole area with rubber mats where the futon sits, to complete this task you can use a single large rubber mat or several smaller ones.
7. Use a cardboard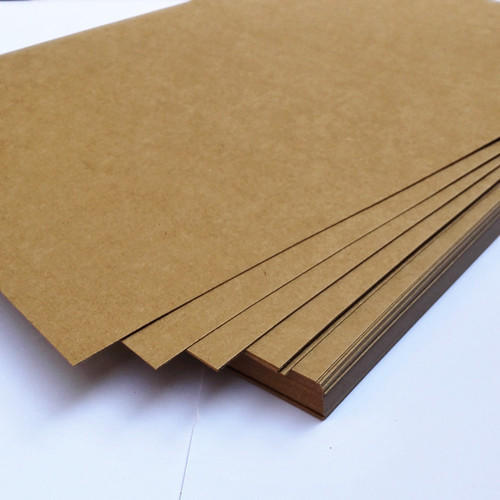 You can place a piece of cardboard under the mattress so you can easily and quickly solve the issue of sliding.
By placing a piece of cardboard under the mattress will add a barrier between the mattress and the futon.
This is an affordable option for people who don't want to spend on any accessories.
You need something soft when you sit or sleep on a futon mattress, you can just lay down cardboard.
This trick provides minimalist protection against sliding   
How to Keep a Queen Futon from Sliding
Conclusion on How to keep futon mattress from sliding
If your futon mattress slides a lot when you sleep on them then the best way to stop this from happening is to use Non-slip Futon Grip Pad which is the best way to keep futon mattress from sliding.
also, there are lots of different ways on how to keep futon mattress from sliding as I mentioned in this article.
FAQs:
How do I keep my futon mattress from sliding down?
If you use Non-slip Futon Grip Pad between the seat of the futon frame and mattress then this can help you prevent sliding of your mattress. You can also use fitted sheets, Grip strips, rubber mat or cardboard to keep your futon mattress from sliding.
How do you lock a futon in place?
If you want to lock your futon in place then you need to push on the frames edge once's its flat to lock in bed position and again if you want to release the lock then pull the edge back towards you and lift from what is normally the "A's" top hinge.