We all want to sleep on a comfortable, well-mannered, and clean bed whether it's a normal foam bed or an air bed.
If you have an air mattress then perfectly fitted sheets give stylish look and feel more comfortable while we sleep on an air mattress.
Lots of researches show that unhealthy sleep patterns are the root cause of different issues like anger, stress, laziness, and many more.
And the cause of unhealthy sleep patterns is your mattress.
So it's very important for you to know a few things that can make your bed more comfortable, and one of the tricks which makes your bed more comfortable is keeping your sheets on the air mattress perfectly.
When People buy new sheets for their mattresses then they usually prefer their color, price, and design. But they forget considering the size of the mattress,
and that's why their sheets don't fit perfectly to their mattress and come out again.
Would you like to wake up in the morning with all the sheets on the floor?
If the answer is No, then let's check out how to keep sheets on an air mattress with quick, easy, and cheap Ways, so stay tuned.
9 WAYS TO KEEP SHEETS ON AN AIR MATTRESS
There are many ways to keep your sheets on your air mattress, and it is important to have a tool that keeps your air mattress and sheets altogether.
But you need to be very careful while choosing one because your air mattress is very sensitive and can be poked easily.
Air mattresses are very slippery while we sleep on them so it's important to know how we can keep sheets on an air mattress perfectly so we can sleep comfortably on the air mattress.
In this session, I will give you all options you have to keep sheets perfectly on your air mattress and it can make your air mattress more comfortable to sleep.
Option 1: Buy a Sheets that have straps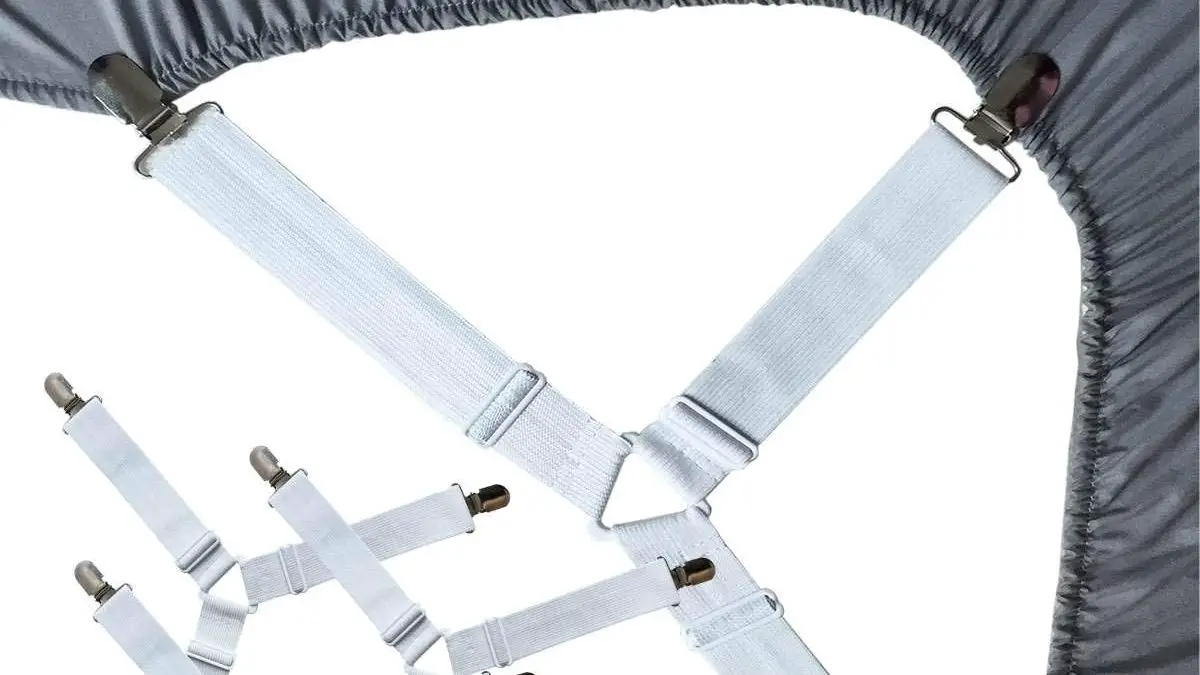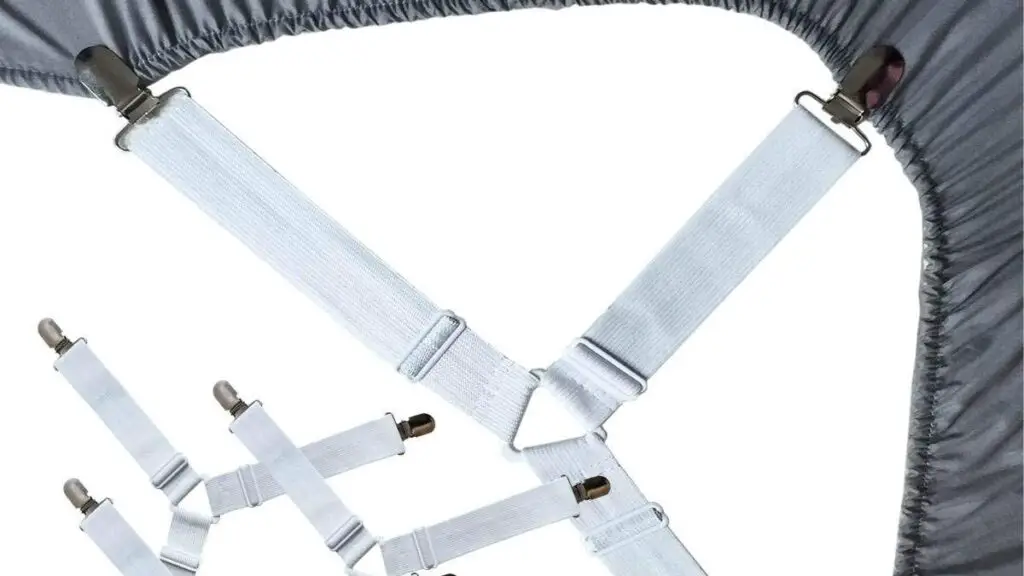 If you are buying a sheet for your mattress then it is very important to buy a sheet that has straps on it.
For a normal-sized air mattress, it is the best suggestion We can Give you.
Because normal-sized beds have typical mattress sizes so it's easy to find sheets with straps that will suit your air mattress size.
These straps are designed to avoid the sheet from sliding from your air mattress.
Option 2: Fitted Sheets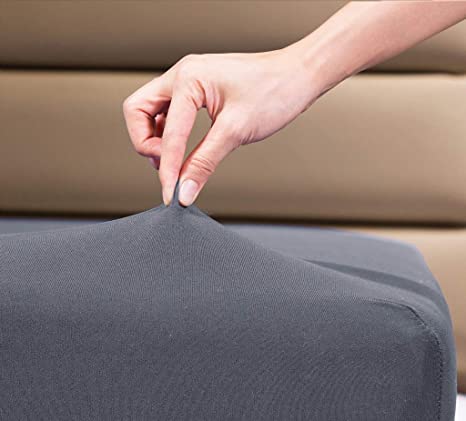 Normal standard fitted sheets can fit perfectly on your air mattress but you need to choose deep fitted sheets because this will allow the sheet to completely cover the height and the size of the mattress.
When you are applying these fitted sheets on your mattress then spread out the sheets as flat as you can.
Then after align the corners of the sheets with the corners of the mattress and repeat this to all sides.
If you have a mattress topper then fitted sheets stay a bit better because the topper is more grippy than the air mattress itself.
Option 3: Get A Bedsheet Holder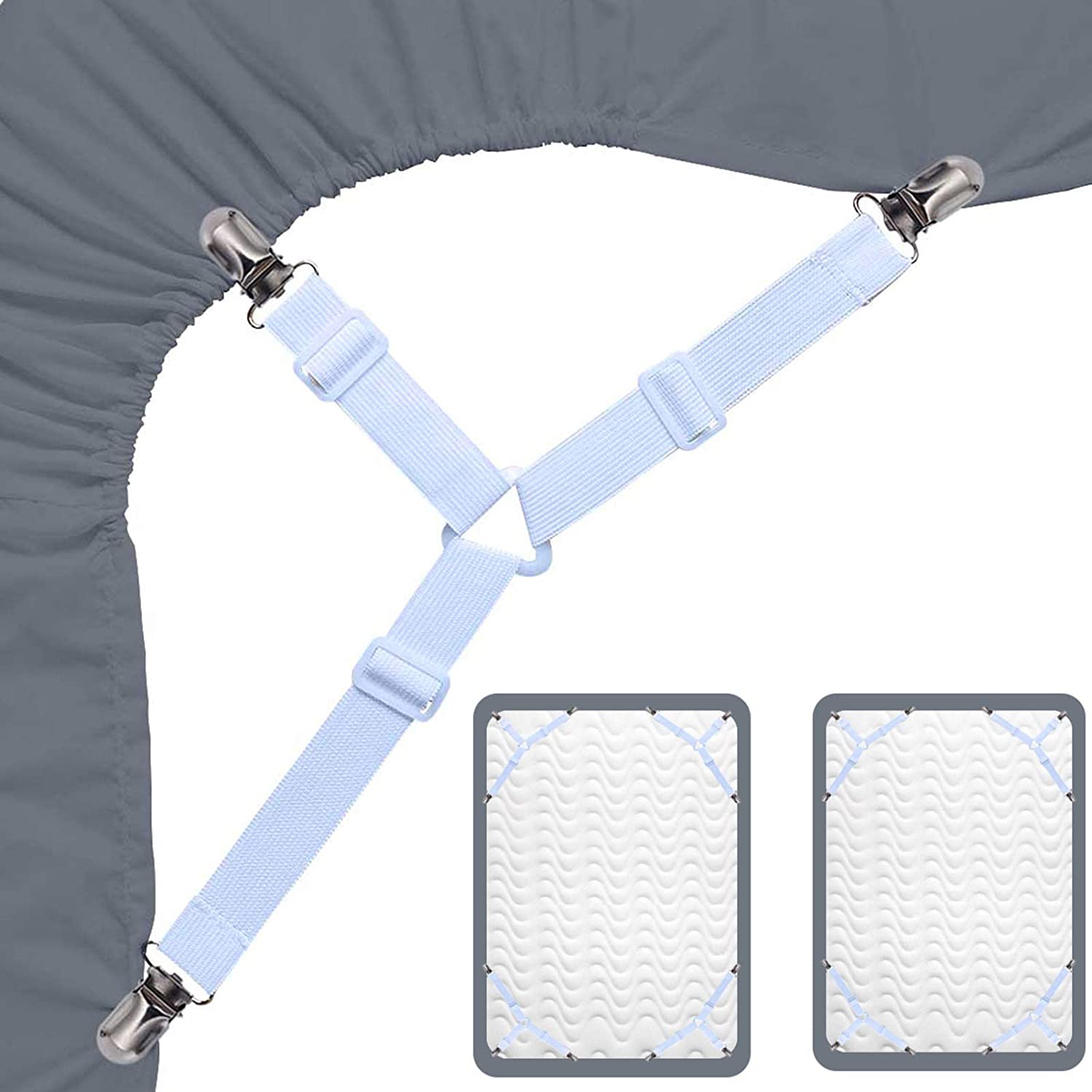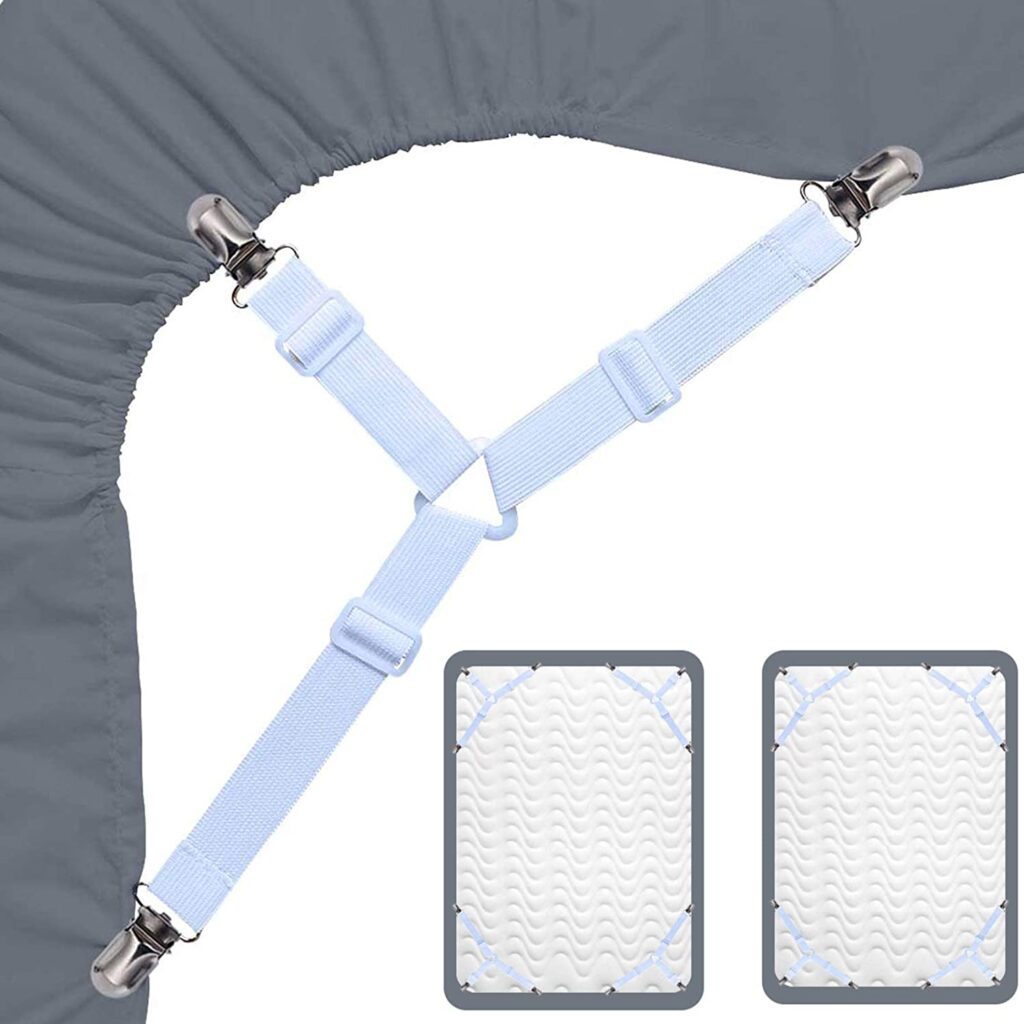 If you want to know a quick and easy way to hold your sheets tightly on your air mattress then nothing is best than a bedsheet holder.
You can buy a good quality bed sheet holder in just 10-15 dollars in any offline or online store, don't forget to buy 4 pieces because your air mattress has 4 corners.
There are two types of bedsheet holders one that holds the bedsheets from each corner and another which holds sheets from all four sides of your air mattress just like a rubber band.
Option 4: Make customized air mattress Cover
This is the best option you have to keep your sheets on your air mattress, you can make them of your own or hire someone to make your personalized air mattress cover.
Have you seen any bed covers with the whole surface and have opened at the back or operated by zippers? Well, this one is the right choice for keeping sheets on an air mattress.
Also, make sure it suits the size of your air mattress.
In this way, the sheets are more secure because it runs under the mattress.
Option 5: Use Rope and Clip
If you are a DIY lover and you don't want to spend money on bedsheet holders or strips then you can make your own gripper with some clips and rope.
So follow these steps to making own gripper for your air mattress.
Step 1: Take two clips but remember one end of the clips should be hold the thin elastic ropes and another end must hold the sheets tightly.
Step 2: Then tie one end of the rope to the one clip and another end to the second clip and using this step make another gripper.
Step 3: finally attach the one clip to the one corner of the sheet and the other clip needs to be at another corner diagonally.
Option 6: Keep sheets Flat
Just like fitted sheets the flat sheets also holds your sheets on your mattress, keeping a sheet flat means simply making sure each corner can fold around the edge of your air mattress.
And if you have bed straps or bed sheet holders then it will be awesome because it will add more security and your fitted sheets stay in the bottom of your air mattress.
If you are looking for putting flat sheets on the top of your fitted sheets then perhaps you should try to put the fitted sheets on first without straps,
and then add straps when you place flat sheets on the top of your fitted sheets.
FAQ
Q. 1 Can I use a flat sheet on an air mattress?
Of Course, you can use flat sheets on your air mattress read option 6 for how to keep flat sheets on your air mattress 
Q. 2 Where can I purchase sheets for my air mattress?
Most the majority of the bedding and home shops don't have all varieties of sheets that will suit your air mattress rather than buying offline.
You can buy from Amazon which has all the varieties of sheets that will suit your air mattress including deep pocket fitted sheets.
If you are in hurry then you should also check out at Walmart.
Conclusion
When you sleep on your air mattress, your sheets go off the floor or get messy because you are having a nightmare I guess.
And I know the feeling of waking up in the middle because your sheets go off again and again, and seriously this is very frustrating.
That's why we write the article on "how to keep sheets on an air mattress.
I hope we solved your problem with this article if you have any questions then ask below.