Whether you are moving your new mattress to another room or a new place if you are trying to move your purple mattress then it's very challenging.
A standard toddler's bed or air mattress can move easily without any tools and help but larger mattresses are too heavy like a queen size or king size mattress.
And moving a king-size bed or queen-size bed is a very hard task.
If you are moving a big size bed then you need to do lots of things with the help of other people and tools.
I assume that you already decided your new location for your bed so now let's move the bed properly.
If you haven't decided on any new location then first take the measurements of your bed & new location so your bed will fit in that location.
So let's discuss how to move purple mattress in easy steps.
What things do you need for moving a purple mattress?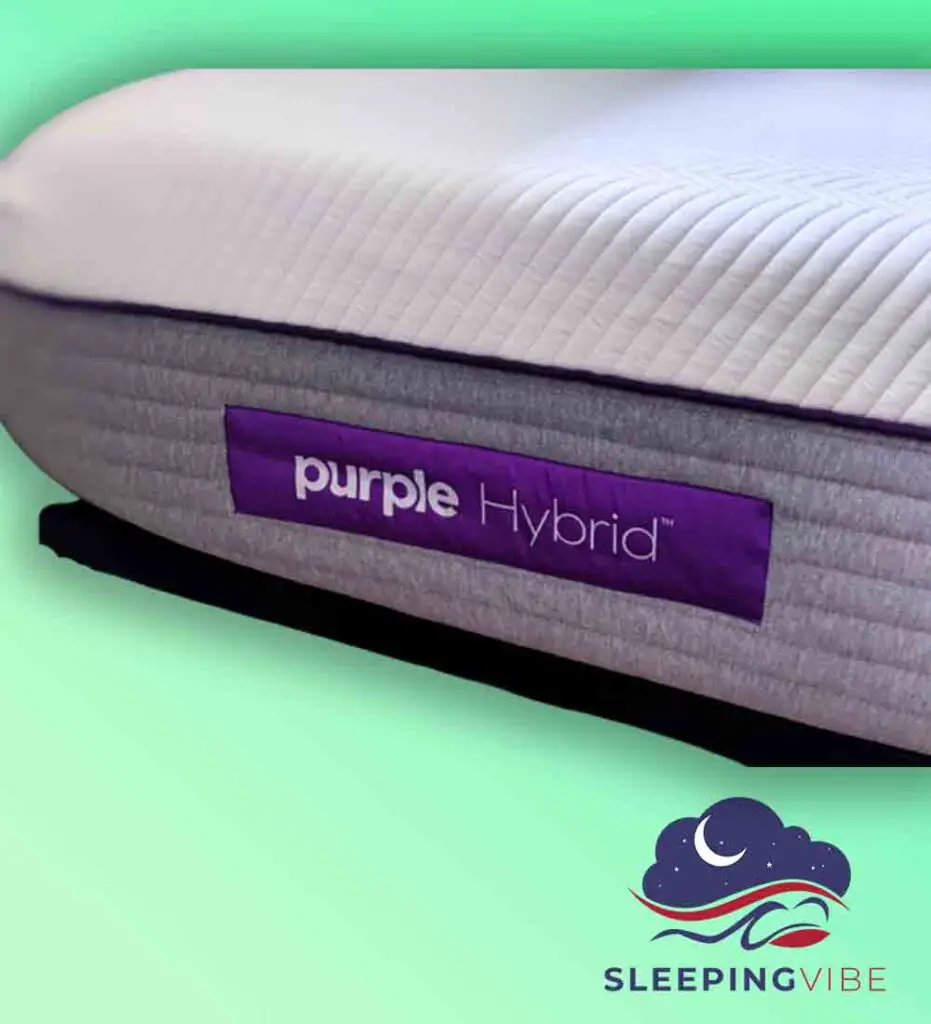 The type of equipment you need for moving a mattress depends on the size, weight, and type of your bed.
As I said before if you are moving a small bed then you can do that alone without any assistance and tools but in these cases, you need to have proper tools and assistance.
Things you need for moving king-sized or queen-sized bed include a large flat surface that will protect the mattress from boxes, tearing, packaging tapes and other things I will tell you in this session.
These are the important things that help in moving a purple mattress.
Plastic bag
Duct tape
Straps
Moving pads
Hand gloves
Scissors and boxes
Screwdriver and hammer (optional)
Read More: How to Clean Purple Mattress (8 Proven Steps)
How to Move Purple mattress in 4 easy steps
1. Gather right tools to pack the mattress
Preparation and the right tool is the key in this process, if you have everything ready before you start moving your mattress then it is so simple to move the purple mattress.
The right tool is very important like a plastic bag, this plastic bag will protect the mattress from dirt, stains and will give airtight protection so you can move your bed anywhere.
And why we are using straps? Because they tie down the mattress and secure the head of the bed and both sides.
Also like duct tape, this can be a staple when it comes to moving your mattress, it holds everything in a place and keeps your mattress from getting dirty.
And like other tools, they are also so important in the process to move the purple mattress so first, gather all the tools I mentioned above so you can start moving a purple mattress.
Results & Outcome of Purple Mattress Lawsuit: Read More
2. Clear the Path
You need to make sure you clear the path before starting to move your purple mattress because this will prevent you from getting caught.
And it also prevents you from getting injured while moving the mattress.
If you are taking the help of anyone or you are moving alone then you must clear the path and the path should be big enough to allow the mattress to turn and rotate.
3. Wrap your purple mattress in a plastic bag
As I mentioned before a plastic bag is very important for protecting the mattress and storing the mattress for a long amount of time.
You can use a plastic bag that comes with your mattress or you can get some trash bags at any grocery store.
This step is so important to keep your mattress safe & secure.
4. Move your Purple mattress.
Also if you want to fold your purple mattress then you can check how to fold your mattress, once your bed is ready to move.
In this step, you might need the help of another person so don't be afraid to ask for help.
You can wear hand gloves while moving the bed.
If you are moving your bed in a short distance then you don't need a truck or car so you can simply eliminate some steps.
But if you are moving your bed in long-distance like to your new home then its too important to move your mattress by transporting vehicles.
5. Use straps for Holding the purple mattress.
You can use straps for holding the purple mattress in one place, straps will secure your mattress from falling on the ground if you are using your car to transport the purple mattress.
If you are moving your mattress around in your house then you can use additional straps to each corner but make sure there is enough space between them so they don't get stuck together through the wrapping process.
6. Load Your Purple mattress to Truck
If you are moving your purple mattress too long distances then you need to use transport vehicles like transport trucks they will move your mattress securely.
Lots of people move their mattress to their car's roof but if your bed is big then it can be very risky to move your mattress with your car.
If you have a small size bed then you can also check out how to move a mattress with a car.
But before loading your mattress to the truck make sure you cover the mattress with your plastic bag already said before it is the most important step in this process.
Such as a purple mattress you can fold your purple mattress in half so it can be easy for transporting your mattress to long distances.
7. Secure your purple mattress and Drive slowly
If possible, lay down your purple mattress flat whether in the truck or roof of your car.
Remove all the things from the top of your mattress so you can prevent your purple mattress from getting damaged.
If laying your mattress is not an option then lean your mattress on its side against the wall of the moving truck and use rope or straps to secure the mattress to the truck wall.
Once you are confident your mattress is secured then it's time to move your mattress to the new location but go slowly.
Make sure the mattress stays in its place and check your mattress in every short distance so you can make sure the mattress is in its place.
Moving a purple mattress can be stressful but follow these steps properly then you can move your purple mattress easily.
If you don't know how to store your purple mattress then check this article on how to store a mattress for a long period of time.
Read more: how to tie a mattress to a car roof rack
How to Fold Purple Mattress (step by step)
Most mattresses are heavy and you can't fold them in half but this is the not case with purple mattresses because you can fold them purple mattresses into half easily.
folding purple mattresses can become easy to store the mattress in a small place safely.
so let's start with how you can fold the purple mattress.
Start by folding the purple mattress top-down to towards the bottom then again you have to fold the mattress from left to right until you have something small enough for storage.
If you think this method is complicated then you can fold up the purple mattress into square if needed.
This is an excellent choice for guests' bed or daybed for your room where you have limited space.
Conclusion
A purple mattress can be a wonderful addition to your bedroom, but there are times when you need to move your purple mattress.
So that's why I wrote this article specifically on how to move purple mattress.
Purple mattress sizes are big like queen size or king size and they can be heavy so it is difficult to move purple mattresses alone so you can ask for help from anyone don't be afraid to ask for help.
FAQs:
1. Can a Purple mattress be folded in half?
Yes, you can fold your purple mattress in half, so you don't need too much space in the truck to move your purple mattress.
2. How heavy is a Purple mattress?
Most of the mattresses are heavy, but especially purple mattresses are too heavy. A twin size purple mattress weighs around 70 pounds, a Full size around 81 pounds, and the queen size weighs around 110 pounds and the king size purple mattress has 140 pounds of weight.
3. How long do you have to let a Purple mattress sit before sleeping on it?
You have to let the mattress 48 hours to expand completely before you sleep on the mattress. 48 hours to 72 hours is enough period of time for the purple mattress to expand before you sleep on the purple mattress.