When are buying mattresses there are tons of things to consider before buying mattresses.
But you don't need to consider tons of things you just need to focus on the main important things that must be considered before you buy a mattress.
A great night's sleep starts with a mattress where we sleep at night and if a mattress can relieve our body pain and give us comfortable sleep then why not choose the best one?
And today we are discussing some best spring air mattress reviews.
In this spring air mattress reviews, we are going to give you why these mattresses is best for you and why you should buy these mattresses and why you don't.
Spring Air mattresses have innerspring, hybrid, and all-foam mattresses, this brand is founded in 1926, spring air makes classic and traditional types of beds.
Spring Air mattress are available in retail stores nationwide and also you can get them online.
The worst part for customers is the product line has been named differently across retailers and they do not match their own website at a time.
And this is more difficult for a customer who wants to buy these mattresses and wants to compare every mattress this brand has.
But don't worry in this detailed review of Spring Air mattress we can talk about different variables you need to look at before buying this mattress and also which one is best for you.
spring air mattress review
There are lots of models from Sping Air to choose from but we discuss only the popular product lines in this review.
We will discuss all the different materials and different construction techniques that these mattresses have.
The most important thing that you need to keep in your mind is spring air mattresses are sold by lots of different retailers, like Costco, Mattress Firm, and others.
So the retailers and product lines are not important we need to check what goes inside into these mattresses, this will allow you to compare the best models.
But same models have different names from different retailers and it's hard to compare the prices of the same model because they have different names from retailers even the models are the same.
Let's Firstly discuss the overall Goods & Bads Spring mattress has.
Goods & Bads Spring mattress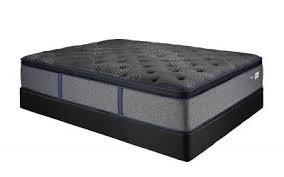 The Good
Many models have properly priced
Various variety of comfort levels are available 
Double-sided models are available
maintains a posture of back and spine
have several layers of foam that relieve pressure
The Bad
Innerspring beds have low durability 
Motion isolation and Quietness is not good in some cheap models
Spring Air Mattress Types
Spring Air mattresses have lots of different types of models on the website as well as in retail stores, but some of many have the same model but they are sold with different types of names even if they have the same model.
Let's discuss now which types and models are popular.
Spring air back supporter (Ella Plush)
Spring air sleep sense
Spring Air Chattam & Wells
Spring Air Four Seasons
For Hotels & suits collection
Spring air back supporter (Ella Plush)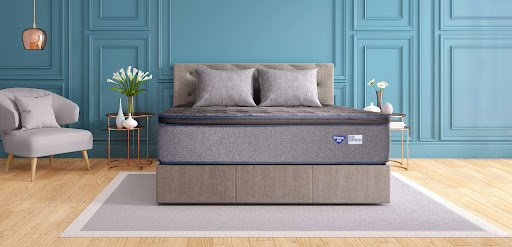 Back supporter lines from spring air mattress price range from 550$ to over 4000$+depending on which model you choose.
The unique main selling point of this bed is its advanced design that provides back support and relieves pain.
It has a wide range of comfort levels from very firm to soft so that you can find back support that suits your body type.
These are hybrid mattresses that are available in memory foam or memory foam plus latex on encased coils that support the lumbar area.
Few customers say they have some issues with firmness and supports
Score 7.4/10
Tip: there are lot's of best value mattresses in this price range
Spring air sleep sense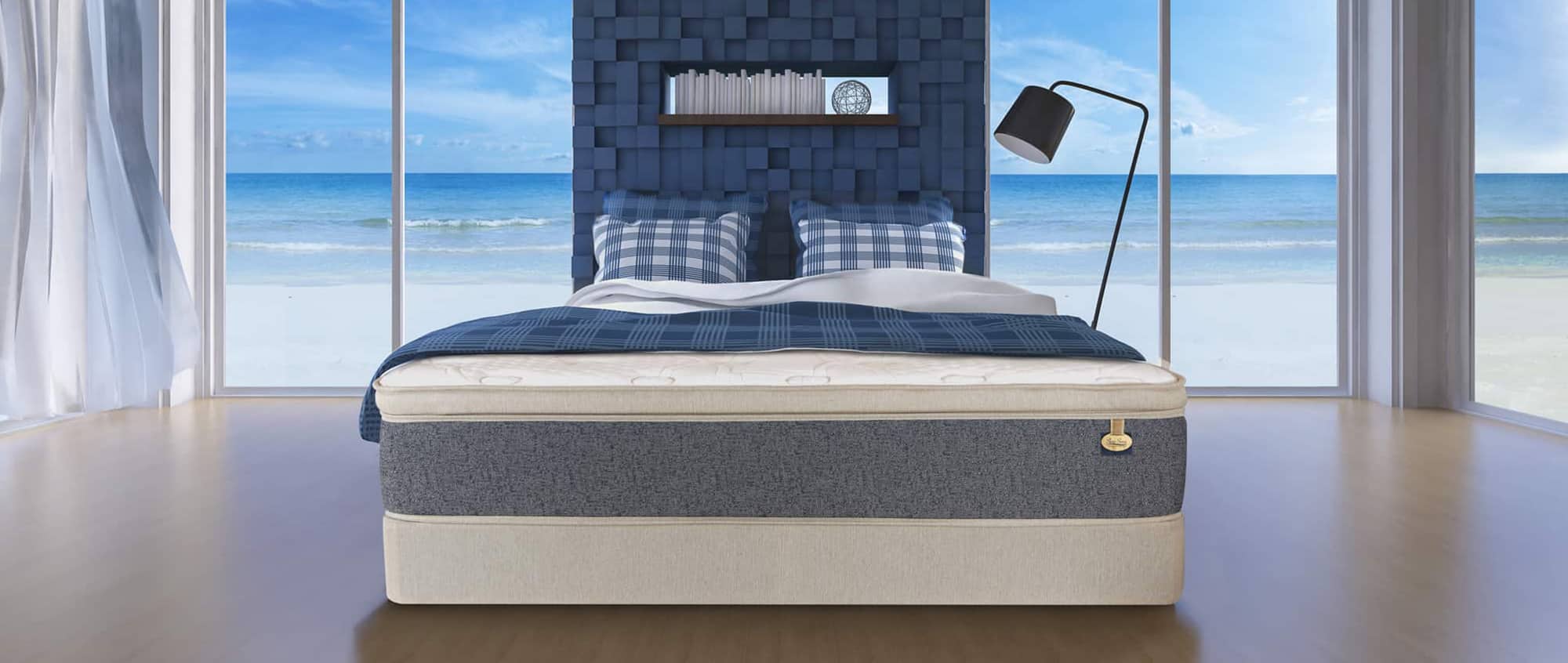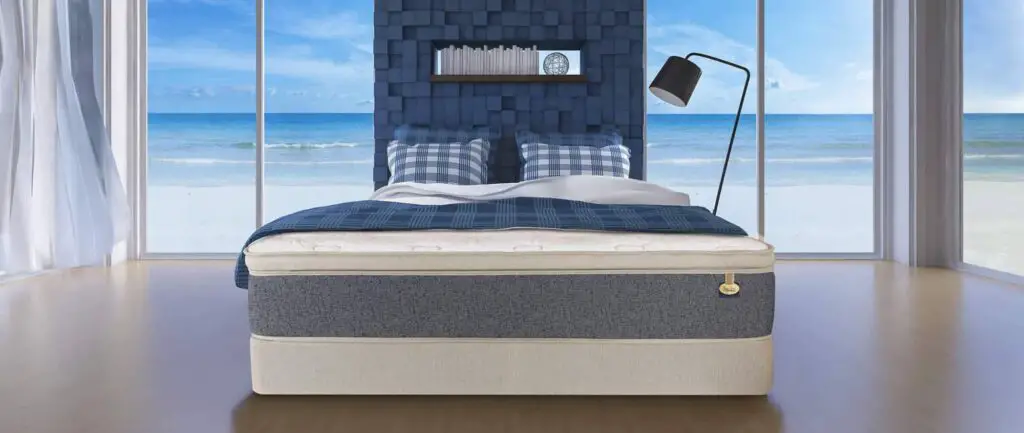 Sleep sense is a hybrid mattress that is available by spring air. These mattresses are made of antimicrobial fibers for a healthier sleep environment.
This mattress price ranges from 1000$ to 2100$.
The biggest uniqueness of this mattress is its encased high/low designed coil system and its foam that comforts your body when you sleep.
The best thing about this mattress is it's a unique design that you can't get on any mattress
Score 7.4/10
Tip: some customers have a disagreement around its firmness.
Spring Air Chattam & Wells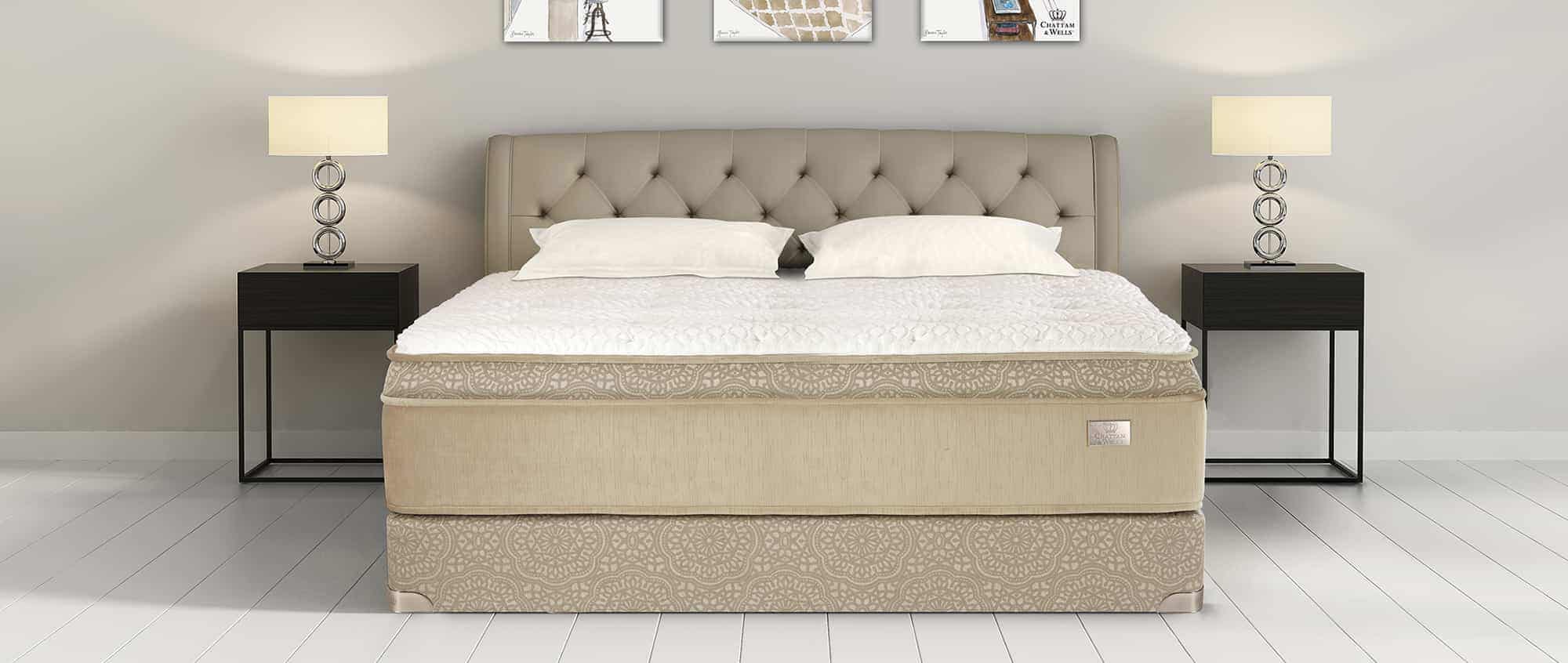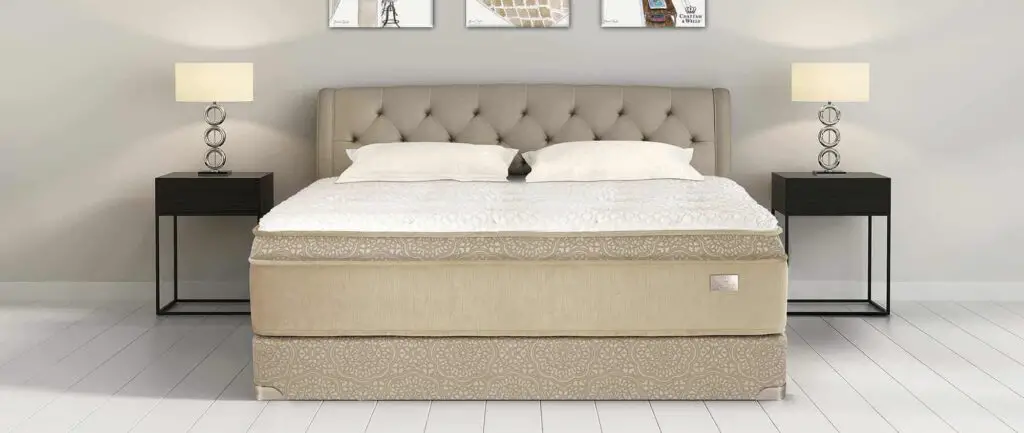 Chattam & Wells is one of the most popular mattress brands they are founded in 1996.
Chattam & Wells is one of the luxurious mattresses that hit the American market then after this mattress was discontinued for short time and then Spring air introduced this mattress in their luxury product line of mattresses.
The price range starts from 1500$ to 7000$+
Everything in this mattress is crafted with perfection in mind, each of the components of the mattress is designed to help the consumer get a better and comfortable sleep.
This mattress has a range of height and thickness so you can get whichever you are comfortable with. And have been constructed with high-density convoluted foam for maintaining the durability of the mattress.
This mattress has memory foam, latex, layers of wool, and an innerspring layer that will give you a consumer luxurious sleep quality and comforts.
But its high price range and it's not recommended for those who have a limited budget
Score: 8.1/10
Tip: Buy this mattress if you have no worry about budget and want to get a luxurious mattress.
Spring Air Four Seasons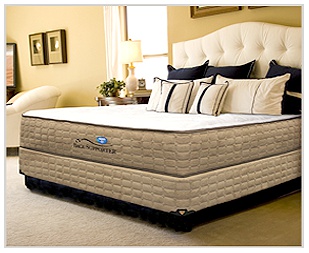 If I give the number to the firmness of this mattress I will give it 6 out of 10 for the firmness level of this mattress.
Four seasons mattress are mid-priced mattress and it starts from around 800$ to 2500$+
Four seasons mattress has a two-sided quilt one side with silk and another side with wool, their latest models include a removable top cover that flips and unzips over to the cooling sides so this can help sleepers sleep cool in summer and sleep warmer in winter.
The mattress has a coil system of 800 zoned individual wrapped coils that provide sleepers targeted support warming side of the mattress has wool and the cooling side has yarn sewn into the fabric
This mattress has upgraded designs and removable cover, but some consumers report they have issues with longevity and firmness.
Score 7.3 out of 10
Tip: if you want a removable cover bed then it's best for you
For Hotels & suits collection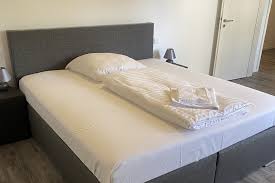 Spring Air Hotel & Suits are popular options that are available online and offline both across the country.
The mattress has a double-sided and innerspring feel meaning you can flip them, they feature memory foam, latex, and pocketed coils.
The price range of these mattresses is in mid-range for just over 1000$ for queen size, this mattress provides you decreased motion transfer.
But some consumers report that they have the problem of sagging after some period of time, so you make sure to get a perfect firmness level that suits your body type
Pros and Cons of Spring Air Mattress
Pros
Longlasting durability
15 year of warranty of each mattress
Advance technology for sleep to get a comfortable sleep
Various firmness levels for every sleeper
Cons
Availability of mattress is low
Some users have issues with firmness
Hard to choose the best